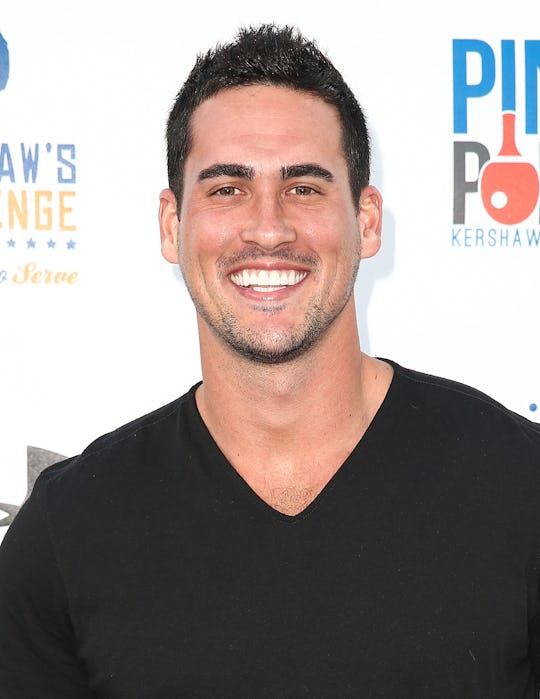 Imeh Akpanudosen/Getty Images Entertainment/Getty Images
Josh Murray Has Some Thoughts About Andi & Nick
Remember when Nick was first introduced on The Bachelorette Season 10 and found himself on the losing end of a runner-up situation? He might have ended up roseless on that initial journey, but it did eventually lead him to his place as the Season 21 Bachelor. What fans also remember from that first season, though, was his rivalry with Josh Murray for Andi Dorfman's heart. So now that she's appeared at Nick's door during last Monday night's episode of The Bachelor, fans are likely wondering what Josh Murray thinks of Andi being on The Bachelor now, and can you really blame them?
While Josh did end up winning Andi's heart and proposing to her at the end of Season 10 finale, the couple broke up several months later and it wasn't pretty. In fact, Andi wrote about it in her tell-all, It's Not Okay: Turning Heartbreak into Happily Never After, in which she also went into detail about an awkward fantasy suite date with Nick.
So really, the former Bachelorette contestants have a lot in common, but there's definitely no love lost between them. Recently, Josh spoke to Entertainment Tonight about his feelings about Andi and, of course, it was only natural for Nick's name to come up as well. As a whole, Josh Murray said that the two should have ended up together and that "They're perfect for each other." Of course, from the mouth of an ex who dislikes them both, that can only be perceived as a snarky remark. Or maybe I'm too in love with the drama of it all and am misinterpreting his remarks? (I highly doubt it.)
Josh went on to tell the outlet that while he hasn't read Andi's book, he's seen enough to know what was said about him and it's clear that it's something he won't soon forgive. "I have no intentions of ever seeing her or talking to her again," he said. But he's also trying to steer clear of the negativity that comes to him when engulfed in Bachelor Nation drama. And when it comes to Nick specifically, Josh made some comments about the current Bachelor taking acting classes to be on the show and that above all else he wishes luck to the remaining contestants.
It's still unclear why Andi showed up at Nick's hotel room on The Bachelor, but Andi is the Bachelorette he had the most drama with even after the show ended and now that he's about to be in a similar position as she was, she's probably there to guide him in some way. Clearly though, Josh's feelings about Andi are tense, to say the least. So it'll be interesting to see the type of dynamic Nick and Andi will have now that she's come to pay him a visit.