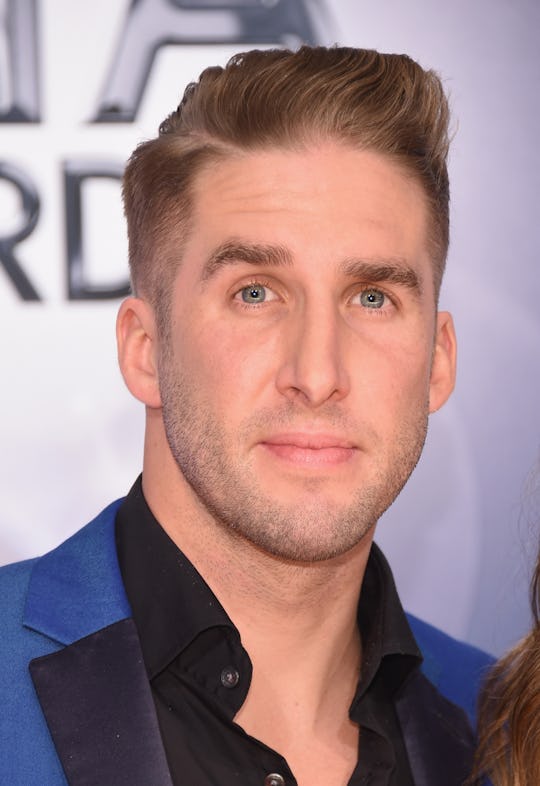 Michael Loccisano/Getty Images Entertainment/Getty Images
What Does Shawn B. Think Of Nick Viall As 'The Bachelor'? He Hasn't Said Much Lately
Not long after the saga of Nick Viall and Josh Murray came the drama of Nick and Shawn B. from Season 11 of The Bachelorette. Nick makes it kind of hard to stick behind him, when drama seems to follow him everywhere he goes, but that's the price you pay for always being a bridesmaid but never the bride. Or, always second place on The Bachelorette. But what does Shawn B. think of Nick Viall as the next Bachelor? (Romper reached out to Shawn Booth for a comment but did not hear back in time for publication.) The Season 11 Bachelorette winner has been pretty quiet about most things pertaining to Bachelor Nation since he won and proposed to Kaitlyn Bristowe. In fact, lately his life seems to be all about Kaitlyn and fitness, so there is little time for him to speculate on Nick as the next Bachelor.
That being said, you have to assume that with there being a decent amount of time since Nick and Shawn were rivals on The Bachelorette, Shawn is just over it. He got the girl, he's currently living life with said girl, and Nick has obviously moved on too. But to understand the rivalry that came so soon after Nick was battling it out with Josh, we have to go back to where it all began in Season 11 of The Bachelorette.
Nick's first mistake was being brought in midway through Season 11, and then he goes and has such a connection with Kaitlyn that they end up sleeping together long before the fantasy suite dates. Eventually, Kaitlyn reveals this to Shawn, distraught over her feelings and mixed emotions, and he's a total gentleman about it, but it marks Nick for him. Basically, throughout the entire season, Nick and Shawn end up running to Kaitlyn with tales of woe regarding the other on and off until they're the last two men standing, because I don't know, she likes to have men around who fight over her? Eventually, Kaitlyn turns down Nick's marriage proposal before he can even finish getting down on one knee, sending him packing, and making America feel bad for the guy again.
On After The Final Rose, Nick and Shawn were able to part ways amicably enough and luckily left things in no way near the shape of things with the whole Josh vs. Nick situation. So it's not much of a surprise that Shawn doesn't have anything negative to say about Nick becoming the next Bachelor, but I'd be lying if I said I wasn't hoping for some inspiring support for the one guy in Bachelor Nation who can't seem to catch a break.