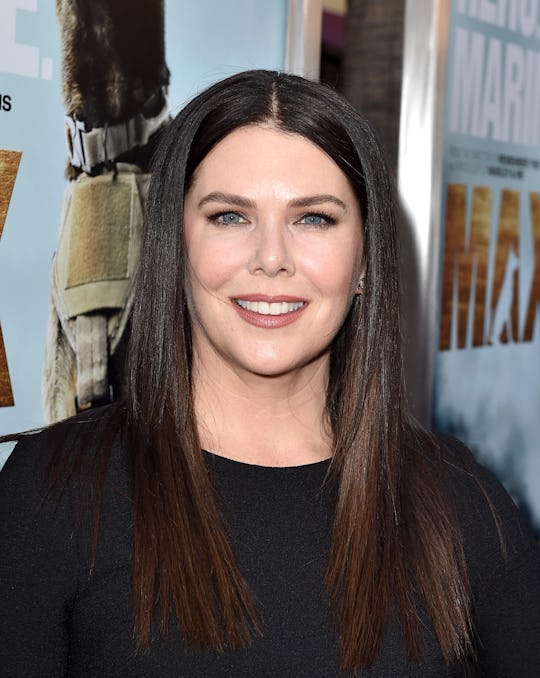 Kevin Winter/Getty Images Entertainment/Getty Images
What Else Is Lauren Graham In Now? The 'Gilmore Girls' Star Has Been Working On Movies
Other than Gilmore Girls, you might know Lauren Graham from her other hit TV show that brought the laughs and feels, Parenthood. But now that the NBC drama is also over and done, some of you may be wondering what else is Lauren Graham in now? The Gilmore Girls star has been steadily working since the series finale in 2007 and as of late, has co-starred in a variety of movies. Most recently, she was in Middle School: The Worst Years of My Life, and Joshy, an independent comedy starring Silicon Valley's Thomas Middleditch. So even after Lorelai Gilmore was put to rest, Graham hadn't been at a loss for work.
Immediately following Gilmore Girls, Graham starred opposite Steve Carell in Evan Almighty and then lent her voice to Cloudy with a Chance of Meatballs. It's not really surprising though, considering that Graham had plenty of experience before she landed her role on Gilmore Girls. And although that is the show that might have helped in catapulting her to fame, it's obvious that she's also gotten by on her talent.
Long before the days of Luke's Diner and fast-paced discussions with her on-screen daughter, Graham was taking on parts in popular '90s TV shows like Caroline in the City and Newsradio, and while those might be a little more foreign to her current fan base, you have to give props to where she got her start. After all, it's what eventually brought Graham to Gilmore Girls and into the hearts of fans everywhere.
It was around the time of Gilmore Girls though, when Graham became the TV mom that every adolescent girl in the country wanted to claim for her own. She went on to be another cool mom on Parenthood and I'm not saying she should be typecast in any way, but when she has chemistry with her co-star, you definitely see it. And just like with Alexis Bledel, Graham had an amazing repertoire with her Parenthood daughter, Mae Whitman, proving that Graham is probably one of the best TV moms ever.
But what is Lauren Graham in now? Gilmore Girls: A Year in The Life might be released for streaming on Netflix on Nov.25, but other than that, she's been focusing more on the silver screen than the small screen, but I'll take her any way I can get her. Luckily, the Gilmore Girls revival will be the perfect way to re-familiarize ourselves with her overall awesomeness while everyone recuperates after eating mounds of turkey and cranberry sauce from the night before, Gilmore Girls-style.