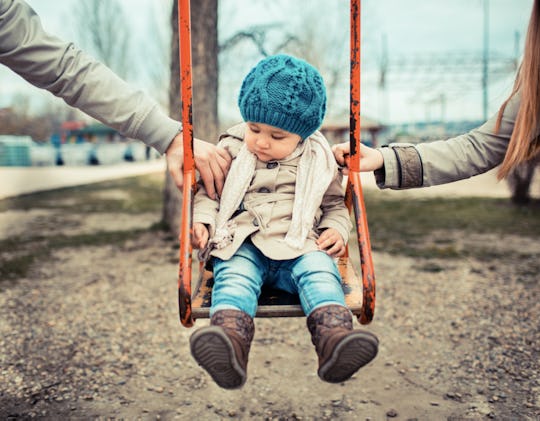 drx/Fotolia
What Every Mom Whose Marriage Suffered Post-Baby Wants Pregnant Women To Know
My marriage took a hit when my husband and I were trying to conceive our son. After years of negative pregnancy tests — then miscarriages, heartache, and pain — not only was my fertility confronted and questioned, my relationship was, too. By the time I successfully became pregnant and delivered our second child, my husband and I didn't know if we were going to make it. I wish I'd known then what every mom whose marriage has suffered after having a baby wants pregnant women to know. If I had, I know I would have been better prepared for the trials and tribulations that were ahead of me. Then maybe, just maybe, my husband and I would made it through our significant rough patch with more grace and dignity.
My partner and I have been through a lot in the 13 years we've been together. Everything from pregnancy loss to near poverty, we've always managed to survive whatever threatened to drag us down, we're just a tad scarred from the process. Nothing's tested us more than becoming parents, though. However amazing it can be, it's the times of parental distress and frustration that seem to highlight a major lack of communication, misdirected frustration, anger, resentment, and overall dissatisfaction with how our partnership functions.
The birth of my son was a difficult adjustment for our family. We'd waited so long for him, but at the same time it was challenging to find a routine that worked for our now-family of four. Our daughter felt neglected, it took me longer to heal from pregnancy, labor, and delivery, and my husband worked a lot. And due to my previous pregnancy losses, I experienced a relentless amount of anxiety any time my son was out of my sight. In other words, I felt like I was alone — the sole caregiver — even though my husband was wanting and trying to help.
It took awhile for things to settle enough for our relationship to heal and, honestly, our post-baby marriage is still a work in progress. So with that in mind, here's some things pregnant women should know about what parenthood might do to your marriage. Trust me when I say it's worth it to be as prepared as possible.