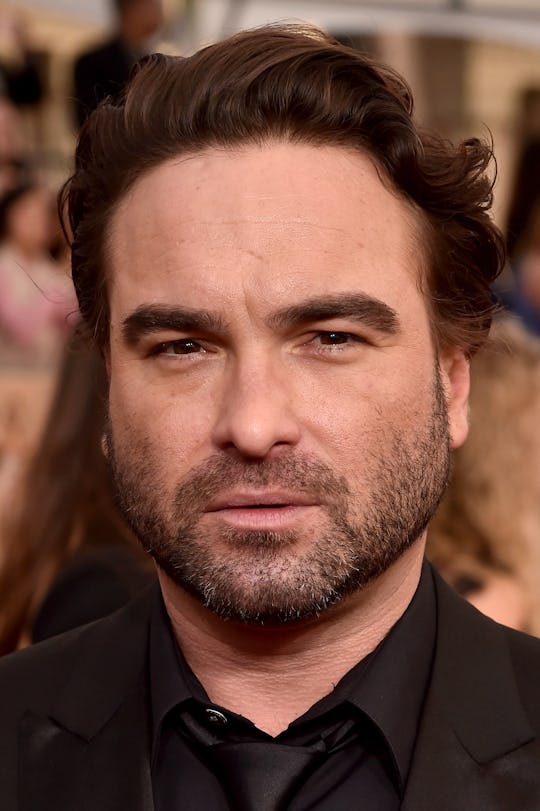 Alberto E. Rodriguez/Getty Images Entertainment/Getty Images
Here's What Happened To David In The Original 'Roseanne' Series
One of the burning questions on everyone's mind following the premiere of the Roseanne reboot was easily about where David is in the series now. But for newer fans or those who may not have followed the show as closely over the course of its life in the late '80s and into the '90s, you might be wondering what happened to David in the original Roseanne? Superfans may remember that when David was first introduced in the series, he went by the name of Kevin, but somehow David became the name that stuck for the character and no one ever really questioned it.
When he first appeared in Season 4, however, the Conners didn't immediately warm up to him, as he was Mark's younger brother and Mark had been known to be more rough around the edges than anything, as evidenced by his relationship with Becky. Mind you, this was before they kind of did a 180 with Mark's personality and made him to be more of a lovable Eric Matthews type, a la Boy Meets World.
For David, though, he was always the shy but sweet type who was a big contrast to Darlene's tougher personality, but somehow that seemed to work for them. And except for a few breakups they went through during Season 6 and 7, they were a steady couple throughout the series, despite some hiccups along the way.
Since David came from an abusive home, Roseanne took it upon herself to take him in, even while he was dating Darlene. From there, he became like another Conner child. Later, he lost Dan's trust when it was revealed that he'd been staying with Darlene for several months while she was away at art school in Chicago. Some fans might recall a frightening scene in which Dan exploded on him in the Conner's basement, which kind of put David in the dog house for a while.
But after he and Darlene were able to solidify their relationship in later seasons and found out that they were having a baby, they ended up getting married. After their daughter, Harris, was born prematurely, it was pretty much smooth sailing for David and Darlene as a couple. So it's definitely confusing that somehow, in the Roseanne reboot, they aren't together anymore. Obviously something happened between the end of the original series and the present day world of the show to make Darlene and David split up.
In the original series finale, Roseanne revealed in a voiceover that much of the series had been a memoir she'd written and that IRL Darlene had been with Mark, while Becky was the one who dated David. However since some other aspects of that ending don't seem to be true for the reboot, I think it's safe to say that David and Darlene did end up together, even if they don't appear to be together at the moment.
Although David hasn't shown up yet, there is a clip of him in Darlene's childhood bedroom at the Connor house in a promo for the Roseanne reboot. So we know he'll show up — it's only a matter of time. In the premiere episode, it was revealed that Mark died and since he was David's brother and the two had grown closer over the years, it may have been his death that drove David and Darlene apart.
At the end of the original Roseanne, David was definitely alive and well and he and Darlene were enjoying their life as a little family with baby Harris, so fans have yet to learn what went wrong and if anything can be done to fix it.
Check out Romper's new video series, Romper's Doula Diaries:
Watch full episodes of Romper's Doula Diaries on Facebook Watch.