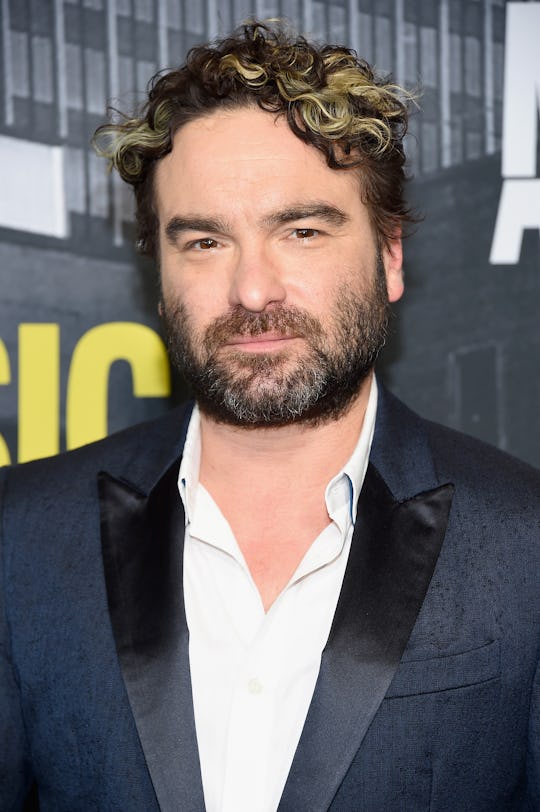 Michael Loccisano/Getty Images Entertainment/Getty Images
The 'Roseanne' Premiere Was Missing One Very Important Character
Despite the fact that in the first episode of the Roseanne reboot a lot of questions are answered about Dan being alive or dead and how they would handle the whole two Beckys situation, there are still some mysteries to be solved. For example, where is David in the Roseanne revival? He was such an important character in the original series but he has yet to even be mentioned, so what gives?
The good news is that Johnny Galecki is set to appear in one episode of the Roseanne revival, even though he was nowhere to be found in the first episode. Right off the bat, viewers were informed that Darlene and her two children, Harris and Mark, are living with Dan and Roseanne under the guise of wanting to help take care of them and ensure that they're taking their medications correctly. It's later revealed that Darlene actually lost her job and realized that with, as she put it, "no partner," she had no choice but to move back home.
That still doesn't answer the question of where David is on Roseanne, but it does tell us that he's no longer in the picture and he's likely not dead. Darlene also wasn't wearing a wedding band in the premiere episode, and she and David had been married at the time of the show's original series finale. With that in mind, there are a few different reasons why David is M.I.A. at the moment.
Chances are, the big reveal of where David is and why he and Darlene are no longer together will come sooner rather than later. With Roseanne's mention of Darlene's mail being forwarded to the house, we could end up seeing divorce papers mixed in there eventually. Darlene and David didn't have the best relationship at first since they were just teenagers when they initially connected. And then there was the whole issue of being forbidden from seeing each other for a time, but they did get married toward the end of the series and they even had their first child, Harris, together.
Apparently, they also conceived their son, Mark, likely named after David's brother and Becky's late husband. But some time between his birth and present day on Roseanne, things apparently went south for Darlene and David. She was laid off, after all, so it could have been a combination of money problems and marital problems that led to a separation.
There's also the possibility that Darlene and David are on some kind of a break rather than the road to divorce, given the clip of David in one of the promos for the Roseanne reboot. In it, he looks a little worse for wear and it looks like he came in the house through Darlene's bedroom window, meaning that whatever the cause for the potential break, he knew to avoid both Roseanne and Dan.
If you remember anything about the original series, you probably remember how terrifying Dan can be when provoked, specifically when he went into a rage about David sneaking into Darlene's bedroom. So yeah, I would probably be more inclined to scale a second story home rather than face that again as well.
Due to Galecki's schedule with CBS' The Big Bang Theory and his own new series on the same network, Living Biblically, he was able to commit to just one episode for the revival of Roseanne, so the episode will likely explain where David's been and what's going on with him and Darlene. He would, however, be up for more episodes if the revival gets a second season.
"If they come back next year for another eight or nine I would love to do more than one next year," Galecki said at the Television Critic Association press tour in January. That will certainly give fans some hope that even if David hasn't been the best husband or father over the past decade, he may be able to redeem himself in the future.
Check out Romper's new video series, Romper's Doula Diaries:
Watch full episodes of Romper's Doula Diaries on Facebook Watch.