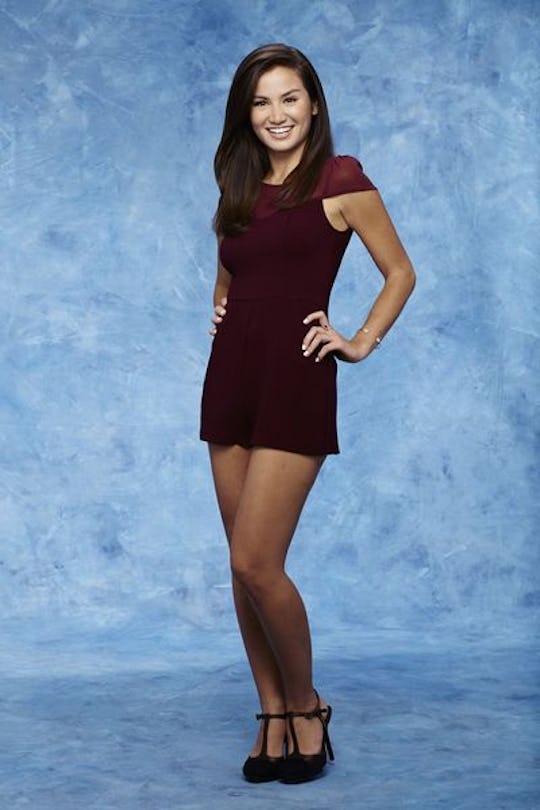 ABC/Craig Sjodin
What Has Caila Been Up To Since 'The Bachelor'? She's Looking For Love One More Time
Last season on The Bachelor, fans fell in love with JoJo and her story with Ben Higgins so much that producers were swayed enough to make her the next Bachelorette. This would have been fine, if they hadn't already planned on giving the spot to second runner-up, Caila Quinn. But once JoJo's heart was broken after falling in love and being told that Ben loved her, she was chosen instead. So what has Caila been up to since The Bachelor? Being passed over to be the next Bachelorette might make some women resentful, but she has been more than supportive of JoJo's journey on The Bachelorette and is getting her second chance on Bachelor in Paradise anyway, so it worked out for Caila Quinn in the end.
In the less than a year since Season 20 of The Bachelor ended, Caila has made the move from Boston to New York City and started an inspirational blog (Monthful Caila) for Bachelor fans to follow as she geared up for what would be Season 3 of Bachelor In Paradise. Obviously there's only so much you can do as you're promoting The Bachelor and then making a move to a whole new city and state, but she's apparently kept pretty busy.
Aside from Instagraming photos of her food and showing off her impeccable style, Caila has been super present in her social media game since The Bachelor ended, but there's been no sure clue as to her how her story ends up on Bachelor in Paradise. But to appreciate where she's at now, we should probably look at where she's been as of late. Because sadly, it was not the Bachelor mansion.
She Started An Inspirational Blog
On Caila's blog, Monthful Caila, she promotes the idea of "setting small goals and living out big dreams, one month at a time." On her blog, she talks about traveling, exploring new things and places in life, and setting small goals for herself, too, in order to feel more fulfilled. The style diary section of her website also features a lot of professional photos of herself out and about in NYC, so I'm not sure what part of the inspirational message that is for, but you've got to pay the bills somehow, right?
She's Been Supporting Former Bachelor Contestant JoJo Fletcher
Even though Caila was supposed to be the next Bachelorette before JoJo was officially chosen instead, Caila has been all about supporting her through social media. That says a lot about someone, when a lot of other former Bachelor women have been known to be less than mature when it comes to their competition. But Caila was obviously watching from the premiere of Season 12 of The Bachelorette to that final rose.
She Moved To NYC
As an Ohio native and then Boston transplant, making the move to New York City is kind of a huge deal, but Caila did it and judging by everything she says and posts on social media, it seems to be a city made for her. The big reason she moved to NYC, though, was to start a new career as marketing manager for BollyX, Inc., a fitness and dance studio inspired by Bollywood.
She's Been Traveling More
In addition to making the move from Boston to New York, Caila has been making good on her promise in her blog to travel more and see more of the world. Most recently, she's been to places like Spain, Florida, and California, so it's safe to say she's also something of a jet setter these days.
She's Kept In Touch With Other Bachelor Contestants
It's kind of surprising to see different women show up on Bachelor in Paradise and instead of being immediately weary of each other and suspicious of possible competition, they're excited to see one another. Probably because this time around, there are more boys to go around and less chances to be shafted, but it's still refreshing. Because obviously a lot of them stay in touch after The Bachelor, as Caila has apparently done with some of her former fellow contestants from Season 20. And these relationships will come in handy when she arrives in paradise.
She Was Given Another Chance At Love On TV
We haven't seen Caila just yet this season on Bachelor in Paradise, but we've been promised the craziest season yet, right? So there is more than enough time to bring in Caila, Wells, and anyone else they've been hiding from us. Which they will absolutely do in the next few episodes. Caila almost made it to the final three in The Bachelor and was this close to becoming the next Bachelorette, so now is her time, ya'll.