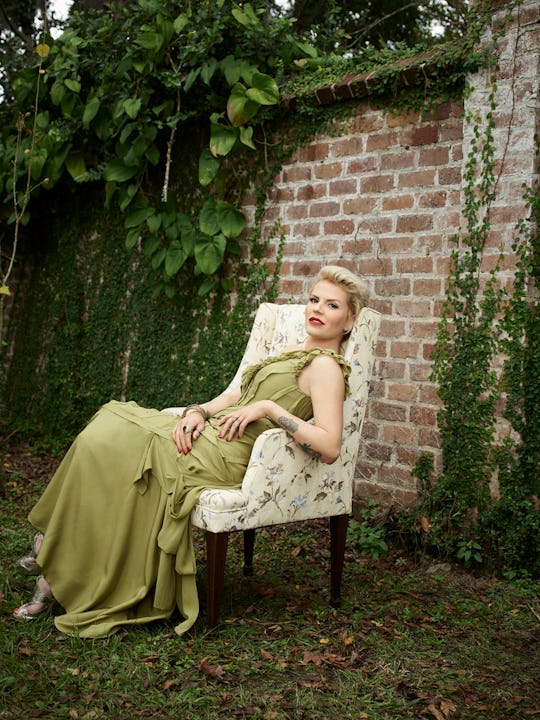 Virginia Sherwood/Bravo
This 'Southern Charm Savannah' Star Is A Successful Entrepreneur
The newest Southern Charm series is just getting started, but it's already been made clear on more than one occasion that a lot of the cast members come from very rich beginnings. Ashley Borders, on the other hand, might be more of the self-made variety, even if she grew up with some of the others and went to the same prestigious Savannah Country Day School. That being said, what is Ashley Borders' net worth?
The Southern Charm Savannah star has worked hard for what she has, so before fans are too quick to judge her, just keep in mind that she is extremely self sufficient and deserves some major props for that. Ashley has worked in fashion for years, but not before studying business at The London School of Economics and Political Science as well as Wofford College in South Carolina.
Currently, Ashley works as a set designer, art buyer, and costume designer in Savannah. She's also the fashion stylist and creative director of her own clothing company, Ashley Borders INC, so she's definitely into making her own money, but her exact net worth remains a mystery. According to IMDB, Ashley has also worked in the costume department on some smaller budget movies, which is no surprise since the woman obviously loves keeping busy. But what is the Souther Charm Savannah star's net worth exactly? As of now, that number seems to be kept under wraps.
At 32 years old, Ashley has accomplished a lot and, judging by her experiences she's talked about on Southern Charm Savannah, she's done most of it independently, especially during the period of time when she and her son Izzy's father were separated, before they got back together. But even still, it's pretty obvious that Ashley is independent, so it's safe to say that whatever her net worth is, it has to be a decent amount to have kept her afloat for all these years.
According to her Bravo bio, Ashley has owned three separate clothing lines and started her first one when she was just 16 years old. Although most of them come from well-to-do southern families, most of the cast members on Southern Charm Savannah seem to have no trouble making money and making a living for themselves, which is definitely refreshing. And Ashley is no different, so even though there's no record of her exact net worth or even salary, since she's part of so many different business ventures, Ashley is no doubt doing pretty well for herself.