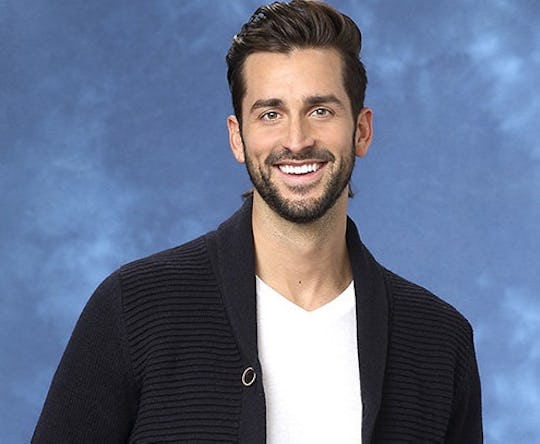 Craig Sjodin/ABC
What Is Brett's Job Outside Of 'Bachelor In Paradise'? He Knows His Way Around A Salon
It's easy to assume that all of the contestants of Bachelor in Paradise are kept in a freezer somewhere and plucked out in time for one of the shows or to bring a surprise contestant on just when things calm down, but they actually do have lives that don't involve being on reality TV all day. Well, not everyone... but most. Like Brett, from Andi Dorfman's season. But what is Brett's job outside of Bachelor in Paradise? This may only be his second time on a Bachelor Nation show, having been a contestant on Season 10 of The Bachelorette, but he is about to show up on Monday's episode looking for another chance at finding love on reality TV.
You can't really blame Brett for embarking on the Paradise journey? The contestants on these shows are nothing short of perfect, with what we can only assume are modeling degrees in their portfolios and plenty of drama to always bust out. But when he's not vying for love on The Bachelorette or trying to inadvertently split up couples on Bachelor in Paradise, Brett Melnick is working as a hair designer stylist at Jolie Salon and Day Spa in Blue Bell, Pennsylvania. If it wasn't already obvious from that thick mane of Disney prince hair, Brett knows a thing or two about giving the best cut and style possible.
Brett is a hair stylist and colorist and, judging from the hair transformations he has a habit of posting on Instagram, he's good at what he does. On the Jolie Salon and Day Spa website, it says that he "holds certifications in Brazilian Blowout, Keratin Complex and Hotheads Hair Extensions", which doesn't do much for us civilians, but it definitely sounds important and impressive.
While Brett's social media game is a bit lacking, with a Twitter profile that hasn't been updated since March of 2015 and an Instagram that sees something new maybe once a week, he's definitely got some work to do on his social media life (we want more, Brett!). Especially if he wants to be remembered this time around, as not many people recognize the Season 10 Bachelorette cast-off who was eliminated in week three.
Obviously his rejection from Andi Dorfman and the fact that he apparently was never much of a fan of Bachelor in Paradise are both in his past now, since he'll be one of the new surprise contestants on Bachelor in Paradise this season and also be legit looking for love. It's hard to say how much love he'll find, coming into the game that lasts all of three weeks late, but anything can happen in paradise, right? At the very least, maybe Brett will be remembered for more than having the most stylish hair ever.