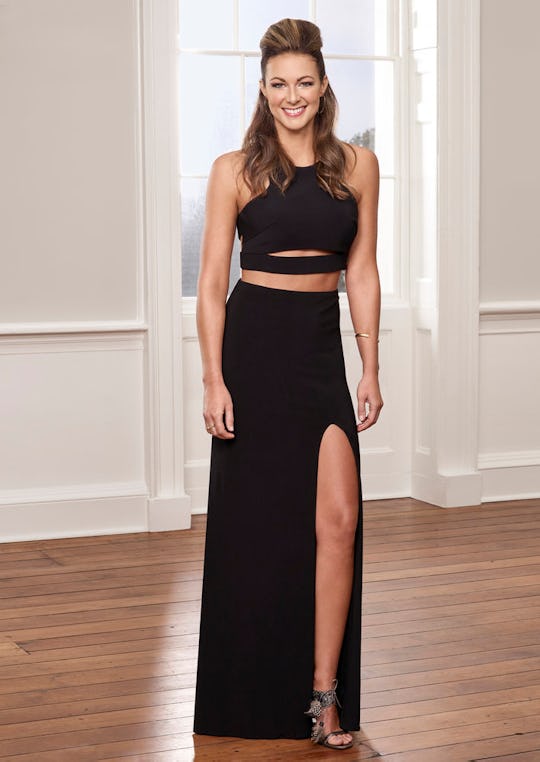 Rodolfo Martinez/Bravo
Chelsea Meissner Was Familiar With Reality TV Before 'Southern Charm'
No matter how many episodes of Southern Charm you might have seen, there are always more questions to be asked about the cast, including their respective net worths. To be able to maintain their lifestyles, some of which scream "old money," it makes you wonder how much the cast members are worth in real life. For example, what Is Chelsea Meissner's net worth? The Southern Charm hairstylist has made money a few different ways, possibly including seasonal paychecks from Bravo for the TV show. Unfortunately, though, there is no confirmed calculated net worth out there for Chelsea.
Since she's one of the core cast members on Southern Charm, that's definitely surprising, but there is a good chance that she's making a fine living for herself with everything she has going on in her life. According to Salary.com, the average yearly salary for a hairstylist in Charleston, South Carolina is $24,386, with the high end being closer to $30,000. But Chelsea might also make money from social media ads and she may have gone home from Survivor Season 24 with some winnings, so chances are, Chelsea's net worth is a lot more than you might think, given her projected salary.
According to Jezebel, fellow Bravo reality star Lisa Rinna, gets paid a pretty penny for her Instagram product shilling. At the time of the article in 2016, Lisa still had 403,000 Instagram followers, which is more than Chelsea's 256,000, but Lisa's costs for ads may be similar to what Chelsea is raking in now. Back then, Instagram ads for Lisa cost companies $3,000, which may be even higher today, especially depending on the company or product. Since Chelsea does this sort of thing fairly often, there's a good chance that she, too, is making a substantial profit from social media ads. She also regularly makes sponsored posts for jewelry and sunglasses.
Chelsea's primary profession is hairstylist and, according to her Bravo bio, she has aspirations to start her own hair care line at some point. Doing so would definitely help bring in even more income and seeing as how she's a big part of Southern Charm, it probably wouldn't be hard to reach a wide audience to promote her brand. She has plenty of experience working as a hair stylist and it's clearly a passion for her. So if she's able to follow through with plans to launch a hair care line of her own, Chelsea could see her yearly income substantially increase.
She was also a second runner-up on Season 24 of Survivor and while that didn't get Chelsea close to the million dollar prize for first place, she likely went home with some big pocket change. Today.com reported that the third place contestant on Survivor usually gets $85,000, so it's possible that Chelsea also made money from her time on the show a few years ago. It may not be part of her steady income, but with the reality TV fame Chelsea has gained, she's probably making a lot more than your average Charleston hairstylist.
So where does Chelsea stand in regards to other stars of the show? Thomas Ravenel might have a net worth of $2 million, but Shep Rose is closer to the $200,000 mark, so Chelsea may not be far behind, especially since her exact net worth is not as widely known as some of the other cast members. And honestly, for following a career she's passionate about and remaining open to other opportunities along the way, Chelsea has already done so well for herself.
Check out Romper's new video series, Romper's Doula Diaries:
Watch full episodes of Romper's Doula Diaries on Facebook Watch.