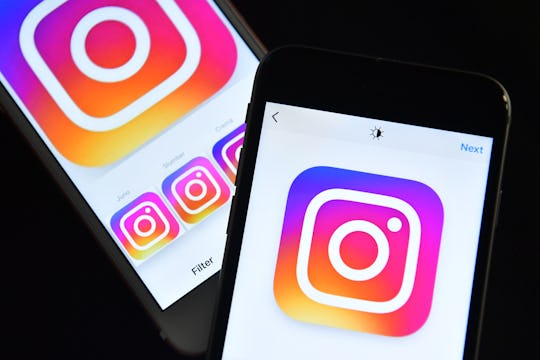 Carl Court/Getty Images News/Getty Images
The New Instagram Direct Update Looks Familiar
Whereas the Snapchat ghost has worked tirelessly to stay fresh, its main competitor has just innovated, and many predict it might make snaps a thing of the past. So what is Instagram Direct, exactly, and is it really just like sending a Snapchat? More importantly, is Instagram Direct really another nail in Snapchat's coffin?
No doubt about it, Snapchat's messaging feature bears a lot of similarities to Instagram Direct, which was rolled out this week, according to TechCrunch. Instagram Direct now integrates disappearing video and photo messaging into its chat platform, making all those "slide into my DMs" invites even more enticing. Before today's integration, these ephemeral messages were totally separate, and floated in circular icons above DMs, looking like Instagram Stories icons. Now, your memes, notes, and shameless selfies are all combined into one.
Here's how to use Instagram Direct: First, tap the paper airplane-looking button in the top right corner of your main feed. Next, tap the blue camera icon at the bottom of your "Direct" feed. Take your photo/video/what-have-you, tap the white send arrow at the bottom right of your screen, then choose the lucky recipients! If your photo's meant to get a roundtable discussion going, you can also create a group by tapping "New Group" in the top right corner of your screen. Once these photos and videos are viewed the first time, they can only be replayed once more. If you screenshot someone's message (or if they screenshot yours), the app sends a notification. Regular messages, though, as well as uploaded photos (chosen by tapping the black picture icon in your Direct Messages screen) will stay consistently visible, not going anywhere.
Instagram made a video envisioning how disappearing chats might go down among friends:
Hoping to expand its user base even more, Instagram shared that Direct has helped grow its 300 million active users a month to 345 million, since ephemeral messaging was brought to the app in November. Snapchat's last estimations of its own number of active users came in at around 161 million per day. Regardless, Snap Inc. stock hasn't been doing so hot in recent days, and many blame (or maybe thank) Instagram's new features for it.
If you're keeping score, Instagram has stickers and geotags, boasts follower-promoted Instagram Stories, and now allows for easy, disappearing messages in its chat feature — all functions that reek of Snapchat. So what's next for Instagram? Snapchat's face swap feature? Its news and entertainment buttons? Bitmoji? All of this is yet to be determined, but Facebook, Instagram's parent company, definitely isn't showing any signs of slowing down.
Keep your finger on the app store; It'd be fair to expect some more updates in the coming months.