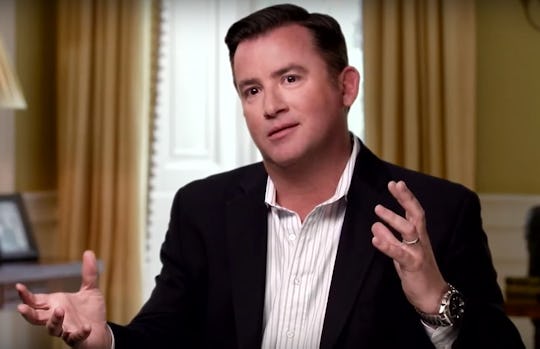 Bravo
J.D. Madison's Net Worth Showcases This 'Southern Charm' Star's Success
On shows like Southern Charm, success and money don't necessarily go hand in hand, as some of the stars tend to come from money even before they've had their first job. But for J.D. Madison, one of the more established "adults" of the show, his success has garnered him a pretty substantial fortune. Because of his lavish lifestyle and the different businesses he runs, fans are likely wondering, what is J.D. Madison's net worth?
The Southern Charm star has had a lot of success with different business opportunities over the years and he doesn't seem ready to slow down anytime soon. According to the-net-worth.com, J.D.'s net worth is estimated to be $25 million. Financially speaking, that easily places him above pretty much everyone else on the show, which might explain why he doesn't appear as much as some of the other stars, even though he has been a big part of Southern Charm since the beginning.
Interestingly enough, J.D. actually studied English and theater at Colorado State University before the start of his career, but he ended up having a knack for sales with Novartis, a pharmaceutical company, several years after he graduated from college. In 2007, however, he started his own company, The Madison Element Hospitality Group, which is all about real estate development, construction, and acquisition, and is likely where most of J.D.'s estimated net worth has come from.
Owning the company has also afforded him the ability to seek other business opportunities though, including creating his own brand of bourbon, Gentry Bourbon. And because you apparently can't create a high-end bourbon without also including a hotel and bar of the same name, J.D. also opened up the Gentry Hotel and Bar and Lounge in Charleston, South Carolina. Basically, like any other wealthy businessman, he doesn't seem opposed to dipping his toes in all kinds of different business ventures as often as possible.
Most diehard fans have probably heard enough about the business ventures of J.D. to last a lifetime, but naturally, you have to wonder what all of his businesses and companies mean for his fortune and overall net worth. Honestly, I'm not even surprised that he has surpassed most of the cast members. Granted, Patricia Altschul's net worth is said to be $20 million, which is also to be expected, given that she is a matriarch of an important family rather than one of the other cast members still trying to figure things out for themselves. But it still puts J.D. at the top of the list.
Promoting his bourbon or working on another real estate venture are likely the least of J.D.'s concerns right now, though, as viewers saw fellow Southern Charm star Naomie Olindo accuse J.D. of cheating on his wife, Elizabeth Madison, on a recent episode this season. However, it should be noted that they were allegations that he denied immediately. So far on Southern Charm Season 5, it's been the season of the breakups and even a longstanding married couple like J.D. and wife Elizabeth aren't immune to relationship troubles.
But because of their separation, they're probably more prominent than ever in the show, which makes you wonder what the future holds for them in the coming episodes. Although the real estate investor told The Daily Dish that he and his wife are separated but working on their relationship, whatever it may be in the future, their marriage is likely more important than expanding his portfolio, at least for the time being.
Check out Romper's new video series, Romper's Doula Diaries:
Watch full episodes of Romper's Doula Diaries on Facebook Watch.