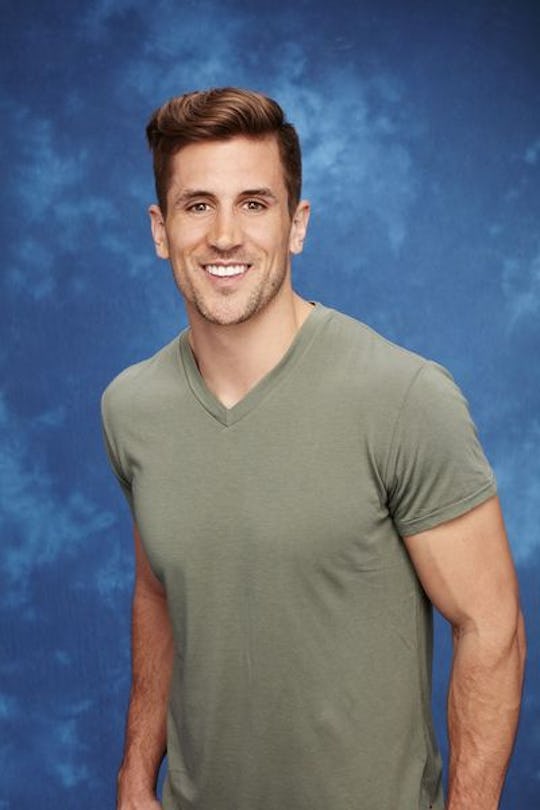 ABC/Craig Sjodin
What Is Jordan From 'The Bachelorette' Up To Now? He's Starting A Career Change
Guess what, you guys? By this time next Tuesday, we'll know who JoJo chooses on The Bachelorette, whether or not that guy is Jordan Rodgers. But just because the Bachelorette finale is on August 1, it doesn't mean we can't ask ourselves what Jordan has been up to. Especially since he may very well be the man JoJo has chosen to spend the rest of her life with. So, what is Jordan from The Bachelorette up to now? Most noticeably, he recently accepted an offer from SEC Network as a sports analyst, giving him a new career in sports after retiring from the NFL just last year.
Obviously any information regarding JoJo and Jordan post-Bachelorette is currently unconfirmed, since the season finale has yet to air, but judging by Jordan's social media game, he's been pretty active since The Bachelorette finished filming. Not only has he been spending time with close friends, but he's apparently been remaining in contact with some of the guys from The Bachelorette who'd once been his very real competition. While there's only so much Jordan can divulge to the world before we see how The Bachelorette ends, it sort of warms your heart to know that aside from his own personal life, his life after the show also entails showing love for the other former contestants of The Bachelorette.
Aside from landing a new position with SEC though, Jordan has been working with MetPro and Whole Body Fitness Gym, supporting their team of CrossFit extremists and helping in cooking healthy recipes for their clients and supporters. It's not really a surprise that Jordan is back at something involving fitness, though, as those hips (read: abs, chest, and arms) don't lie.
Obviously what we'd all like to know is if Jordan is still with JoJo and if his life of training and sports broadcasting involves a certain petite real estate agent from Texas. Until we get any sort of details regarding that, though, we'll just have to settle for the knowledge that Jordan Rodgers certainly hasn't been stagnant since filming ended for The Bachelorette and at the very least, this just means that he'll be able to provide for his new bride, should they be the couple to end the show.
Since filming ended for The Bachelorette, Jordan Rodgers has apparently been right back at work, likely killing time before the season ends and still living in California. Does this mean he won't be able to relocate, should it be revealed that JoJo chooses Jordan in the end? Not necessarily, so let's not credit Jordan's California residence and work with him being a lost cause for JoJo's heart in the end. All that's left to do now is impatiently wait for the Bachelorette season finale on Monday and hope our boy gets that final rose and can get down on one knee for JoJo.