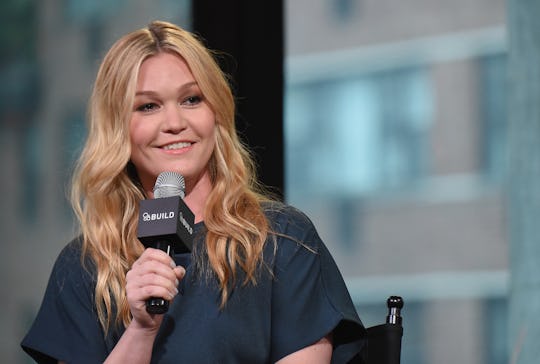 Michael Loccisano/Getty Images Entertainment/Getty Images
What Is Julia Stiles' Net Worth?
On Monday, Us Weekly confirmed Julia Stiles is pregnant with her first child. Now that the exciting news is public information, fans of Stiles are eager to know everything about her pregnancy as well as her life. Although Stiles has kept a fairly low profile following her late '90s stardom, the details of her life, including her finances, are now once again up for public discussion. So, what is Julia Stiles' net worth?
As one might expect, Stiles has a sizable nest egg thanks to her long list of movie and television roles, as well as her other side projects. Although a lot of fans best remember Stiles for her celebrated role as Kat in 10 Things I Hate About You, she has taken on other big acting gigs, including roles in The Bourne Identity, The Bourne Supremacy, and The Bourne Ultimatum. The Bourne films Stiles starred in made more than $800 million worldwide, according to The Numbers. Considering the wide success of the Bourne movies, Stiles was offered other notable roles following their release, including a stint on Dexter in 2010. In comparison to other stars from the '90s, Stiles has maintained a steady and profitable career throughout the years, a feat that has provided her with a comfortable net worth. According to Celebrity Net Worth, as of 2017 Stiles is worth $16 million.
As for Stiles fiancé and the father of her unborn baby, Preston J. Cook, his net worth is currently unknown. Although Cook's net worth isn't available to the public, his longstanding career in Hollywood is no secret. If you do some sleuthing on IMBd, you'll find that Cook has maintained a successful career working behind-the-scenes in the camera department on high-grossing movies like If I Stay and The Revenant. Considering The Revenant earned $800 million globally, according to Variety, it's safe to say Cook is enjoying an illustrious career.
Money and net worths aside, the couple seems incredibly excited to welcome their first child. Although it's clear from Stiles' $16 million net worth and steady career that she likely won't worry about the financial aspects of raising kids, she is still facing motherhood for the first time. At the end of the day, Stiles is likely going through what a lot of moms face when they first become pregnant. Stiles may be a high-earning celebrity, but she's also just another person embarking on a new and exciting journey.