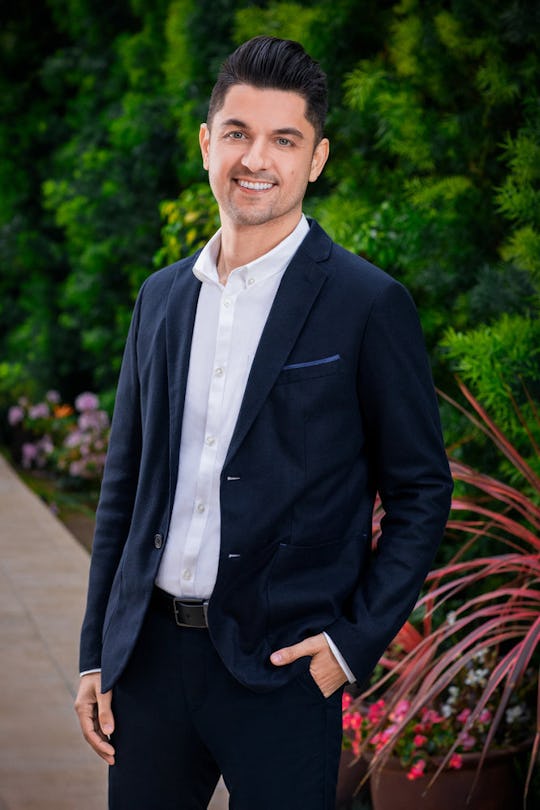 Trae Patton/Bravo
Nema Vand Has An Impressive Job Outside Of 'Shahs Of Sunset'
It's easy to assume that stars of various reality TV shows consider those shows to be their main source of income and, therefore, their job essentially. That may be the case for some reality stars, but what is Nema Vand's job outside of Shahs of Sunset? He actually takes his career very seriously and, perhaps unsurprisingly, it involves show business. He may be a star on his own show, but his actual job involves behind the scenes work.
Outside of the show, Nema is the president of Extras on Avail, a company that provides extras and other actors to various productions. It's essentially a casting company but, according to the website, Nema's company takes the time to make the casting process a lot more personal and careful from start to finish. The company has provided actors for a number of big and small productions, from TV commercials to movie shorts. And on Nema's IMDB, he's listed as a producer as well for the 2015 short The Scarecrow and for the reality show Dr. Mona Vand: The Modern Pharmacist. Obviously he's more than likely getting paid by Bravo to be part of the main Shahs of Sunset cast, but Nema has a whole other career outside of the show.
It's unclear how long Extras on Avail has been in business, but there is a Yelp review page for it and overall, the company has generally high ratings from most clients. The reviews go back as far as 2013. And Nema's sister Mona Vand tweeted about Extras on Avail back in 2011. So if Extras on Avail is indeed still in business, then Nema has been involved in casting and the behind the scenes of filmmaking for at least seven years. One review says, "Easily the best casting service for commercial work. Professional and very considerate in the way they talk to you. Love this company. Don't waste your time with the rest." And for the most part, the other reviews echo the sentiment. Nema's company, which also provides the services of budgeting and general on-set help, seems to impress most clients who work with it.
In Nema's Instagram bio, he calls himself a "digital media guy," which makes sense considering his line of work. He doesn't brag too much about the success of his career, but there are several photos of him working on-set. If nothing else, Shahs of Sunset may provide a way for Nema to eventually gain even more exposure for his company, but right now, he seems to be getting the lay of the land and feeling it out. This is, after all, Nema's first time as a regular cast member on a reality show himself.
Some reality TV personalities end up making careers out of just that. These are the Spencer Pratts and NeNe Leakes of the world. And while there's nothing wrong with that, it's also interesting to see that Nema's career outside of Shahs of Sunset that he will presumably still be committed to after the show has ended or after he's left the show himself.
Since this is Nema's first ever season on Shahs of Sunset, there's still a lot to be learned about him, including his job and his romantic prospects. He's already shown interest in cast-mate GG, but is she interested in him? Fans will just have to wait and see.