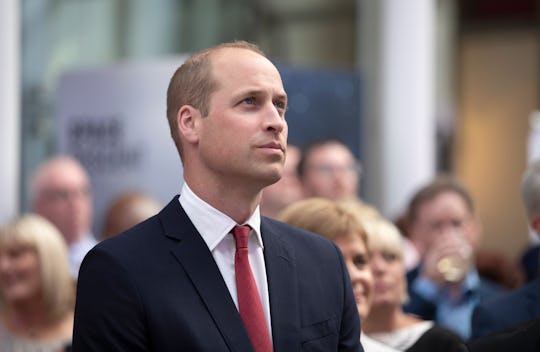 WPA Pool/Getty Images Entertainment/Getty Images
Prince William's Zodiac Sign Could *Not* Be More Spot On
Being the future King of England isn't a job that just anybody can do — and some men who've had the honor haven't done it particularly well. (Did someone say Henry VIII?) But based on his zodiac sign, Prince William, Duke of Cambridge, is destined to be just as beloved a monarch as he is a prince.
The Duke's June 21, 1982, birthday makes him a Cancer. And while the beginning and end dates for the sign can shift slightly depending on the position of the sun in a given year, according to AstroStyle, in Prince William's case, the sun moved into Cancer on that date 36 years ago. (Ask someone who remembers all the news about him as a baby, and they'll tell you they can't believe how fast time has gone.)
If you follow astrology, you might assume that only people born under the kingly sign of Leo (such as new royal Meghan Markle, Duchess of Sussex) have what it takes to be a great royal. But in fact, other zodiac signs embody qualities that make them good leaders; Prince William's Taurus grandmum, Queen Elizabeth II, has done quite nicely for the last several decades, thank you.
As a Cancer, the Duke is a complex and sensitive person (yes, the sign can be a bit "crabby"), but he's also gifted with a sense of responsibility and a warm heart. Here are some of his best Cancerian traits.