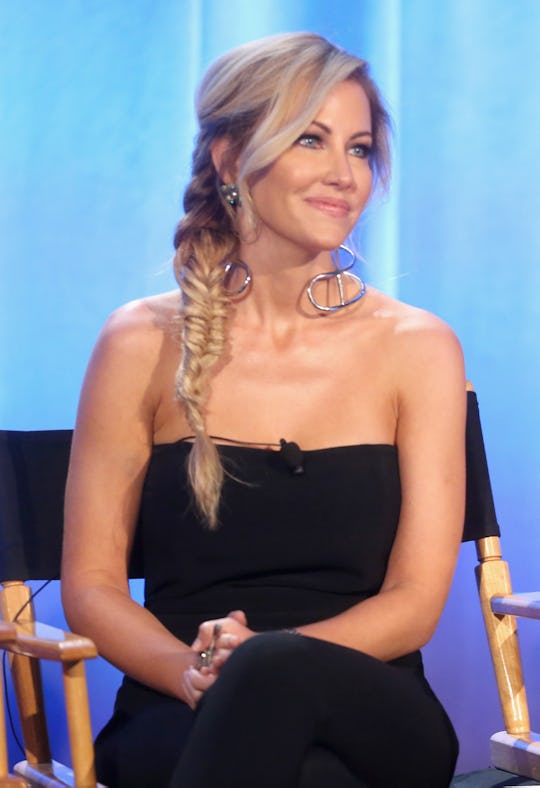 Frederick M. Brown/Getty Images Entertainment/Getty Images
What Is Stephanie Hollman's Husband's Job On 'Real Housewives'? Running The Family Biz
The newest addition to the Real Housewives franchise, Real Housewives of Dallas, is only a month or so old, but it's already done it's job in fitting in with the others cities Bravo has churned out. With my love affair of yet another Real Housewives installment, comes the curiosity of the Housewives and husbands in question. In this case, I'm wondering what is Stephanie's husband's job on Real House Wives of Dallas? Because you know it isn't just coming up with millions to keep his wife in the lifestyle she's obviously accustomed to. OK, that's part of it.
If loving (read: obsessing over) Real housewives of Dallas and any other installment of the reality show has taught us anything, it's that the women (who aren't even always wives) are at the forefront, sure, but what their partners are all about it important, too. Travis Hollman is a family man in every sense of the word, but it goes beyond grilling up steaks and playing catch outside with the two boys he shares with Stephanie Hollman. In this case, I'm talking about Travis Hollman's job as president of Hollman, Inc., making it a sort of family business. But, you know, on the million dollar scale and not so much the mom and pop shop variety.
The Family Business
Hollman, Inc. was born in Texas (of course) and remains there as the world's leading manufacturer of squash and racquetball courts and wooden and laminate lockers. Travis Hollman's dad started the company 40 years ago, having passed on the role of president to Travis just last year. And basically, they've got the whole organized sports game on lock.
Along with some of the major college sports teams like Miami University and Michigan State, Hollman, Inc. supplies lockers to the likes of L.A. Fitness and Planet Fitness. Hollman, Inc. isn't shy about their charity work, either, supporting organizations like Big Brothers Big Sisters of America, UNICEF, and Aids Services of Dallas. As of 2016, Travis Hollman's net worth is in the range of $18 million, so yeah, business is booming.
The Family Man
Living in a multi-million dollar Texas mansion and being in charge of a big old important company is plenty important, but can we just take a minute to relish the fact that this big shot is also obviously super into his kids? You can't stage this kind of cuteness overload, and it's pretty refreshing, considering all of the weird drama behind Real Housewives of Dallas as it currently stands. Stephanie Hollman's husband obviously isn't the "star" of Real Housewives of Dallas but he's plenty important enough to consider when literally all of their family's wealth is stemming from the family business he's currently running.