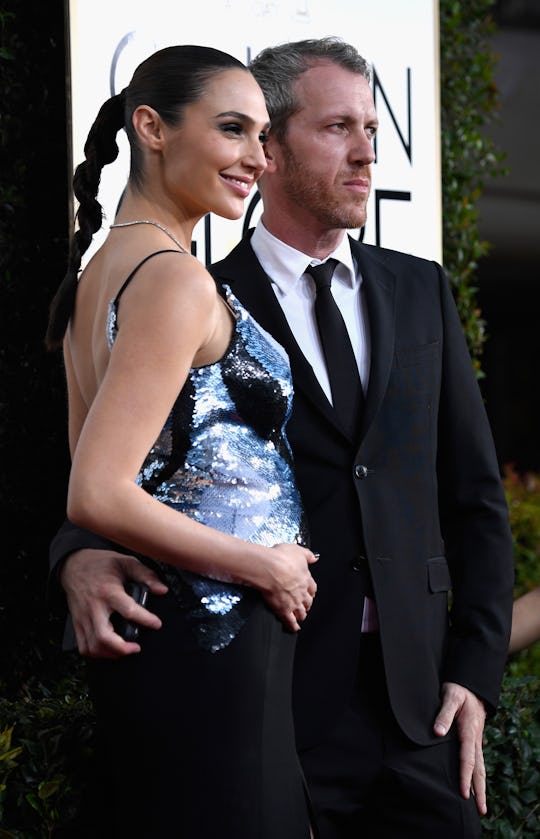 Frazer Harrison/Getty Images Entertainment/Getty Images
Yaron Versano Is Both A Successful Businessman & Family Man
While actress Gal Gadot has been making headlines for her success with films such as Wonder Woman and Batman v. Superman, her husband, Yaron Versano, has been earning acclaim as well. The Israeli real estate developer has had his share of successes as of late. But how do we quantify that success? What is Yaron Versano's net worth? While an exact number has not yet been reported, it is safe to say that it is well within the millions.
For her part, Gadot also boasts a pretty hefty net worth, which, all things considered, is hardly surprising. The International Business Times reports the total to be somewhere around $10 million following the success of Wonder Woman at the box office (and it's only been out one weekend). Gadot's celebrated role as Diana Prince also comes in the wake of her longtime participation in the Fast and the Furious franchise and numerous off-screen achievements.
Unlike his wonderful wife, however, Versano does not earn his income from Hollywood or the movie industry in general. Far from it in fact. While the blanket term "businessman," used by Glamour, isn't an inaccurate description of what he does, Versano is actually in the real estate industry. According to Heavy, Versano and his brother, Guy, sold one of their real estate holdings, the Versono Hotel, located in Tel Aviv, for $260 million to Russian businessman and billionaire Roman Abramovich in 2015.
While real estate sales are Versano's official business, he also spends plenty of time playing husband, father, and cheerleader to his superstar wife and family. Often seen on set with Gadot, Versano helps keep her motivated, and his support for her is evident. Together, they have amassed riches both in an out of their bank accounts, the most valuable of which are their two daughters, 2-month-old Maya and 6-year-old Alma. Gadot, in an interview with The Kit, talked about about their experiences with co-parenting, saying,
You don't sleep much. You drink lots of coffee. And my husband's the best. It's logistics: We team up, and we just do it.
The power couple has been together for 10 years, having married in 2010. From what has been shared publicly, the marriage has empowered them both. Gadot described their dynamic in her interview with Glamour:
Both of us said, "No games. Let's just be honest and keep it simple." I wouldn't be able to do what I do without him. Family still has to be the first priority. I have to do what's good for my child.
While net worth is just a number, Versano has hit the jackpot in more ways than one. Between his real estate dealings, his wife's successes on screen, and their beautiful children, the happy couple has much to celebrate. It seems that these two are taking the world by storm — and I have a feeling they are just getting started.