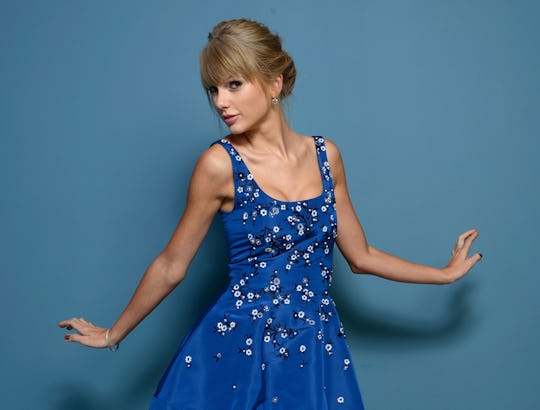 Larry Busacca/Getty Images Entertainment/Getty Images
These Songs On Taylor Swift's 'Reputation' Are Sure To Be Singles
Now that she's dropped the entire album and fans know how amazing it is, it's only natural to want to make sure that non-Swifties hear as much of the album as possible. So what Reputation songs will be singles? The album has 15 tracks, and already four songs have been released as singles. The first single was "Look What You Made Me Do," which immediately broke a ton of records after it premiered during the 2017 MTV Video Music Awards.
It hit number one on the U.S. Billboard Hot 100 and was the fifth song by Swift to top the charts. The single also became the first solo number one single since Adele's "Hello" in 2015, according to Billboard.
You'd think the pop star would soak in the glory of all that, but soon after "Look What You Made Me Do" was all over the airwaves, she released the second single, "...Ready For It" in early September, according to Billboard. And in October, Swift released "Gorgeous" as a promotional single through digital retailers and streaming services, and it hit to the top 20 on the charts in both the United Kingdom and the United States.
Just a week before the official album drop, Swift released the fourth single from the album, "Call It What You Want" on Nov. 3.
On Thursday, Swift also performed "New Year's Day," the last track on the album during an episode of Scandal, so it's likely that it will also be released as a single. In all, that's five tracks. So will that be all the singles from Reputation or what?
There's no official word about how many singles she'll release or what they'll be, but they'll be at least a couple more. Music execs are reportedly expecting Reputation to sell 2 million units in the first week, which is more than what 1989 did, Billboard noted. Overall, 1989 sold over 5 million, but not in the first week. Swift just keeps outdoing herself with every album release.
However, the industry is way more reliant on digital downloads than when she released 1989 in 2014, so she's going really strong with her partnership with Target. A rep for the retailer told Billboard, "Reputation is our biggest entertainment pre-sale of all time, across movies, music and books." This is all to say that it's going to be an even bigger hit than 1989 was, and that album had seven singles total.
The singles off of her previous album were: "Shake It Off," "Blank Space," "Bad Blood," "Out Of The Woods," "Style", "Wildest Dreams," and "New Romantics," which was a Target-exclusive bonus track she performed on tour and eventually released officially, according to Forbes.
Judging from the singles fans already have, you could make some bets about which tracks might be the next two or three singles. Like, "Look What You Made Me Do" is obviously the "Shake It Off" of the album. (Chill Swifties, I just mean it was the lead single and sort of a banger, I know they aren't the same at all otherwise.)
All of the other Reputation singles can also be sort of, kind of, compared to 1989 singles and a pattern emerges. Like "Gorgeous" is an upbeat love song, kind of like "Style," and "...Ready For It" is definitely the "Bad Blood."
There are some songs already trending on social media among fans, like "Dancing With Our Hands Tied," which can totally be the "Out Of The Woods" of this album. There's also "End Game," which features Future and Ed Sheeran on this album. Given that those two artists have other fan bases and broad appeal, it would make sense for her team to release that tune as a single, too.
Then again, maybe it's totally wrong to assume that she'll follow the same sort of single releasing pattern as she did before. The old Taylor is dead, after all, right?
Check out Romper's new video series, Romper's Doula Diaries:
Watch full episodes of Romper's Doula Diaries on Facebook Watch.