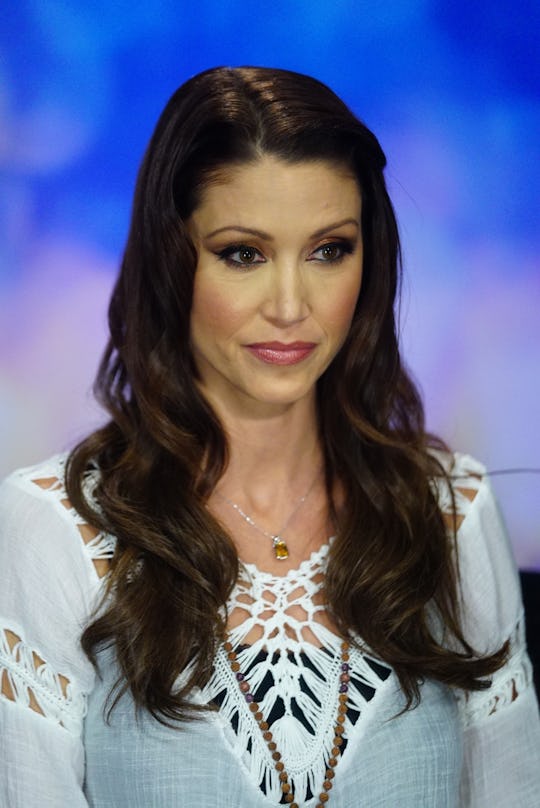 Sonja Flemming/CBS
'Celebrity Big Brother' Isn't The First Show Marissa & Shannon Have Been On Together
The first ever season of Celebrity Big Brother in the U.S. has already proven itself to be worthy of another season, but that could just be a fluke thanks to the perfect casting this time around. The season began with some strong alliances forming right away, including one between Shannon Elizabeth and Marissa Jaret Winokur. They'd already been friends before the show and had worked with each other in the past. But what show were Marissa and Shannon on together before Big Brother? This isn't their first time being on-screen with one another.
Most Big Brother fans already knew they were friends since the women made that fact pretty clear right off the bat. Of course, it could have made for a good secret alliance for the future, but it wasn't long before the news got out and the other houseguests realized they were already close long before they agreed to appear on Celebrity Big Brother together. Ten years ago, both Marissa and Shannon competed on Dancing With the Stars at the same time.
While Shannon and her pro partner Derek Hough came in sixth place, Marissa and Tony Dovolani came in fourth, but the women were able to share in the experience together. However, that was probably because even before that, they'd appeared in Scary Movie together back in 2000. And judging from the way Shannon has spoken about their friendship on the Celebrity Big Brother premiere, it definitely seems like the actresses have continued to stay in touch.
Despite having all the fixings for a strong secret two-person alliance, Shannon and Marissa have been aligning with a bunch of different people in the house. Shannon is getting closer to James while Marissa seemed more than game to backdoor Shannon with the Power of Veto — that is, until Keisha pleaded with the house to let her leave so she could be with her baby. But the fact that Marissa was willing to go through with it suggests that their friendship won't be a hindrance on her gaming strategy.
Since there were 11 contestants said to be competing this season, some of them were bound to already know each other. Shannon and Marissa have both proven that to be true, as they mentioned on the show that they've been friends for years. I don't know exactly how close they are since Shannon spends most of her time working on her charity in South Africa where she now lives, but their time on Celebrity Big Brother is proving to be a nice little reunion.
Somehow, the season is already almost halfway over since the finale airs on February 25, but both Shannon and Marissa have brought their A-game. Shannon has said on more than one occasion that she's a huge fan of the show and apparently, so is Marissa. As shown in the season premiere, her son is a Big Brother super fan and, as Marissa told Entertainment Tonight, she is right there with him. "I watch the game," she said. "I love when people backdoor people… I love all of it, but going in as a mom and a role model, I'm like, 'I can't be that person.'" While that may not have been her goal, right now it seems like the newest alliance's objective is getting Shannon out, whereas she was once an important player to them.
As the season moves forward, it doesn't look like fans will be getting any other glimpses into Marissa and Shannon's friendship before Celebrity Big Brother, but outside of the house and before the game even began, they definitely had some big TV and movie experiences together. Let's hope this show doesn't leave them on bad terms.
Check out Romper's new video series, Romper's Doula Diaries:
Watch full episodes of Romper's Doula Diaries on Facebook Watch.