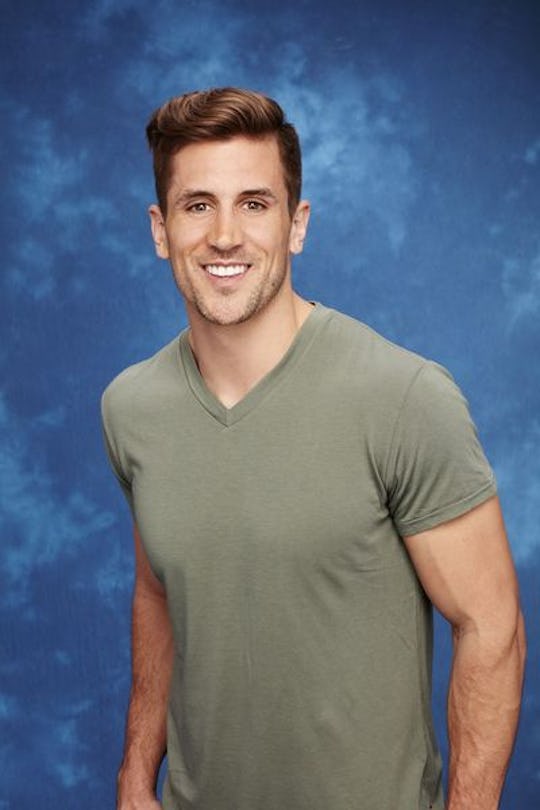 ABC
What Team Did Jordan Rodgers From 'The Bachelorette' Play For? He's Had A Great Career
After Monday's Season 12 premiere of The Bachelorette, fans are already choosing sides and finding their favorites in the pool of contestants vying for JoJo's love. After seeing her kiss with Jordan Rodgers, though, and how easy and laid back their whole interaction was, it's hard not to root for him right away. But his sweet smile and all around good attitude aren't the only things appealing about him, and his past has fans wondering, what teams did Jordan Rodgers play for? He made it clear that he was a football player for some time before recently retiring and focusing on more of sports broadcasting, but just like his brother, Aaron Rodgers, Jordan was a professional football player for several years before calling it quits with the sport.
After playing for Vanderbilt University for just two years, Jordan went on to play for the NFL and did so for a few years before retiring from the sport altogether. With Aaron Rodgers as his brother, the two grew up playing football so it was only a given that they would seek out careers int he professional sport. While Jordan's NFL career was short-lived, he didn't show any signs of regret on The Bachelorette season premiere and spoke very highly of his few years playing for the NFL. Those obviously bulging muscles through his tailored suit don't look like they've gone anywhere, though, so I'm pretty sure he could still bench press JoJo with the muscles he gained as a quarterback player for these teams.
The Jacksonville Jaguars
In 2013, Rodgers was signed as a free agent with the Jacksonville Jaguars and added to their roster. Three months later, he was released from the team, but as the calm and collected dude he appears to be, he went on to greener pastures.
Tampa Bay Buccaneers
Jordan was signed to the Buccaneers' practice team in October of 2013 and stayed with the team for four months before being cut in February of 2014. As a free and undrafted agent, that's sort of the way things go, but Jordan Rodgers is apparently nothing if not resilient.
Miami Dolphins
He went on to sign with the Miami Dolphins in April of 2014 but was once again cut a few weeks into their off-season training regimen. All signs had pointed to success, since the Dolphins' general manager, Dennis Hickey, had spent several previous seasons with the Buccaneers, able to see Jordan's progress.
BC Lions
Most recently, Jordan Rodgers played with the BC Lions of the Canadian Football League. He was signed to their practice team in October of 2014, but released last year. Shortly after, Rodgers announced his retirement from football last year and not a moment too soon since it meant that he would be available to be a contestant on The Bachelorette.
Jordan Rodgers is an easy favorite on The Bachelorette. He did get the first rose in the season premiere, after all. Watching his love with JoJo bloom will be kind of adorable, and if he can get this season's tool, Chad, out of the way, he's pretty much golden.