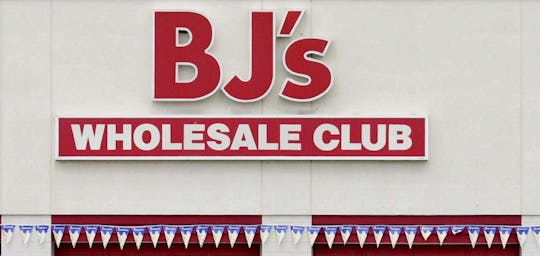 Michael Dwyer/AP/Shutterstock
What Time Does BJ's Open On Black Friday? Just Sleep In Your Day Clothes
Picture it: It's Black Friday. You're exhausted from days worth of prepping for Thanksgiving, gorging yourself on food, and fighting with your mom about whether or not the turkey was dry. It's 9 a.m., and you're looking at an empty shelf that should have the Barbie Dreamhouse your daughter has been reminding you she wants from Santa everyday for the past three months. As you try not to have a total meltdown in aisle three amid the hoards of discount shoppers, you can't help but think this wouldn't have happened if you knew what time BJ's opened on Black Friday.
Okay, that was dramatic, but you have to admit the image gives you a pretty good idea of what can happen if you don't have your Black Friday game plan timed perfectly. There's a limited number of products in-stores on the day after Thanksgiving, so arriving at your most important shopping destination late can be the kiss of death on the 23rd. Sure, you can probably get most of what you need if you come a little later in the day, but that number one item (hello Barbie Dreamhouse, $170, BJ's) might be gone, making you feel like Cindy Loo Hoo after the Grinch takes all her presents. Lucky for you, you have me to let you know when BJs's opens, so you don't have to drive all over the city in your turkey coma to find the last dollhouse in your state.
All BJ's will be opening at 7 a.m. on Black Friday, so you'll want to be in the parking lot bright and early on the day after Thanksgiving to make sure you can get the most out of their sales. The wholesaler won't be open on Thanksgiving, so you can enjoy your family festivities on turkey day and save the shopping for the next day (or you can go to one of these stores that will be open on Thanksgiving like the retail queen you are). They're going to have sales on everything you could imagine, from home appliances to diapers, so you'll definitely want to hit them up. You can also take advantage of BJ's deals online — check their Black Friday ad for some of their online only deals. Plus, they're doing pickup at stores from online orders in under two hours, so you can buy what you want in your pajamas and just mosey on over to your local store when you have the time. Getting what you want and avoiding a swarm of hungover shoppers? Um, yes please.
But BJ's will also have some pretty epic doorbuster deals November 23-26, so taking the time to do a solid in-store shopping spree might be worth it. Honestly, I'm thinking the biggest struggle you'll have on Black Friday is not buying literally everything in the store. My final tip: BJ's will have normal closing hours Black Friday, so don't plan on making it your late night stop for the shopping extravaganza; you can check your local club's hours to find out exactly when your store will close, because the last thing you want to do is drive up to to BJ's, wishlist in hand, only to see the employees locking up the gate.