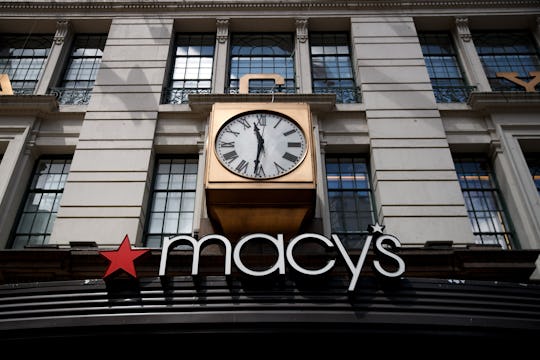 Drew Angerer/Getty Images News/Getty Images
The Macy's Black Friday Sale Includes *Huge* Deals On Melissa & Doug Toys, So Get Ready
Nothing says holiday shopping like department store windows trimmed in everything sparkling and cheery — and deals that just can't be passed up. Macy's, in this case, is no exception. And if you are looking for what to buy at Macy's Black Friday 2017 sale, then you've come to the right place.
According to the Macy's site, you can shop Black Friday deals online and on the app Nov. 22 through Nov. 25. If you are heading to the store, then be sure to check the hours. Can't wait to score some deals on toys? Shop more than 100 Black Friday preview specials now on the site through Nov. 21. (Seriously check this one out — if your kid loves Melissa & Doug toys, then you'll score big.)
Not to be outdone by other Black Friday sales, Macy's even includes $10 and $20 coupons for qualifying purchases. I mean, you really can't lose with this sale, am I right?
OK, get your pen and paper ready, and be prepared for a long list. Make sure you also scope out your local ad to check for deals that may differ based on your location. Ready to hit the ground running? This is one you're going to want your comfiest shoes for, so lace up and get that primo spot in line.