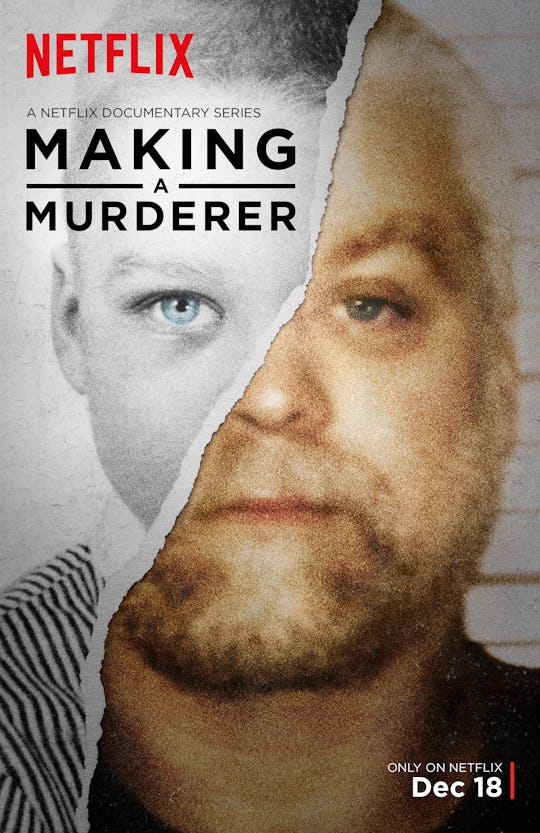 Netflix
What Will 'Making A Murderer' Season 2 Be About? The Story Is Not Over
Making a Murderer captivated audience interest as soon as it debuted on Netflix last December. It tapped into a true-life criminal justice interest that many viewers didn't even realize they wanted, much the same as the massively successful 2014 podcast Serial and 2015's Robert Durst-focused critically-acclaimed HBO docuseries The Jinx. It's not an exaggeration to say that the story of Steven Avery's possibly wrongful conviction for the murder of Teresa Halbach, a local photographer and acquaintance of Avery's, dominated pop cultural dialogue for a significant amount of time after its release. Now, Netflix has announced that they're giving us a second season. But what will Making a Murderer Season 2 be about?
As Season 1 of the show detailed, Avery was first convicted of a separate crime (sexual assault and attempted murder) back in 1985, only to be released in 2003 based on DNA evidence that cleared his name. Only a few years later, Avery was back in jail and convicted of murder in the Halbach case, a crime that Avery (and the Making a Murderer creators) suggested he may have been framed for. On July 14, among Netflix's career-high 54 Emmy nominations, the first season of the series was nominated for several awards, including Outstanding Documentary or Non-Fiction Series.
Given that Avery is still very much in jail (for a crime he alleges that he did not commit), his story is far from over. Consequently, the second season of the series will continue to follow the investigators and lawyers for Avery and his co-defendant (and nephew) Brendan Dassey as they challenge the convictions and attempt to have the men re-tried or released.
According to Variety, Season 1's executive producers, co-writers, and co-directors Laura Ricciardi and Moira Demos will be at the helm of this project once again for Season 2.
The first season of the series was a bit controversial. It presented a strong case for the alleged framing of Avery by local law enforcement, but after the series debuted to massive success (and viewers started freaking out about this apparent huge miscarriage of justice), it came to light that several significant facts and pieces of evidence were left out of the documentary series.
Regardless, viewers are understandably stoked about a return to this enthralling story as it continues to unfold. They took to Twitter to express their excitement and their anticipation of weekends lost binge-watching the series.
Given that the broadcast of Serial spiked international public interest in Adnan Syed's possibly-wrongful conviction for the murder of Hae Min Lee (potentially contributing to Syed being granted a new trial), the significance of Making a Murderer's second season can't be overstated. People are already incredibly interested in ensuring that Avery and Dassey get justice, if that is what they deserve in this case, and a second season of the series focused on their appeals will only increase said interest.