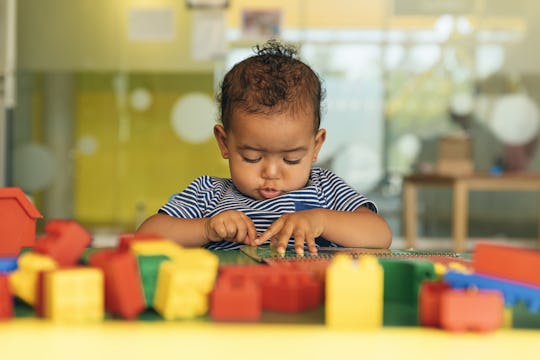 santypan/Fotolia
What Your Kid's Learning Style Will Be, Based On Their Zodiac Sign
Once my kids started school, I realized all kids don't learn the same way. Different kids have different learning styles and need access to information in different ways, which can create conflict in the classroom, especially if a teacher doesn't know how to reach every student. I knew finding out the kind of learners my kids were going to be before they went to school was going to be incredible helpful. And since I don't have a crystal ball, I consulted the Zodiac to see if you can predict what your kid's learning style will be, based on their sign.
I was pretty surprised to find that my kids' astrological profiles were pretty spot on when it comes to their learning styles. According to teach.com, there are four main learning styles: visual (learns by seeing), auditory (learns by hearing), read/write (learns by reading or writing), and kinesthetic (learns by doing). My four pre- and elementary school-aged kids have distinct learning styles and astrological signs, and for the most part they seem totally accurate.
Take my daughter, for instance. She learns best by reading and writing, capable of translating almost any concept into story form. Which makes total sense when you consider that she is also a Gemini, who are known to absolutely love books. My step-daughter on the other hand is a rare auditory learner. She learns best when you explain the information in multiple ways, or even by having a chance to explain it to you. She will talk your ear off if you let her. She is also an Aries, which makes sense when you consider her confidence, leadership skills, and how much enthusiasm she has for things she enjoys. I just wish that Adam Lambert songs weren't one of those things.
So, if you are interested in finding out how your kid might learn best, read on for a little insight from the stars: