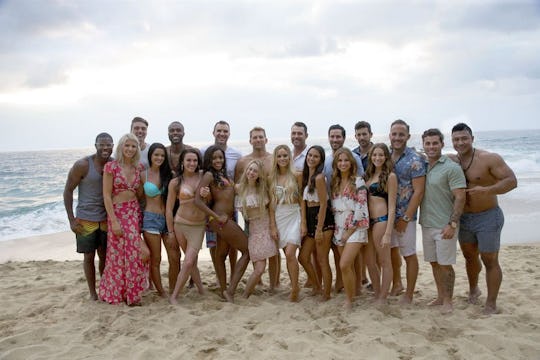 Paul Hebert/ABC
Don't Miss Any Episodes Of 'Bachelor In Paradise' Season 4
Since some of us are still feeling emotional about Rachel's decision on The Bachelorette, it's time to start getting excited for the more fast-paced Bachelor in Paradise that tends to have a lot less heartache and a lot more sound effects. But since it does have a different tone and overall filming schedule than The Bachelor and Bachelorette, fans are likely going to be asking, when does Bachelor in Paradise Season 4 air?
If you're new to this particular show in Bachelor Nation, it's important to note that Bachelor in Paradise airs twice a week on both Mondays and Tuesdays. So when Season 4 premieres on Aug. 14, there will be the second new episode the very next night. Unfortunately, this makes the overall season a lot shorter for viewers in terms of weeks, but it also makes it possible to watch relationships pop up and progress a lot faster than on The Bachelor or Bachelorette. Especially since like the other shows in Bachelor Nation, Bachelor in Paradise episodes are typically two hours long each.
It also means that we usually only have to wait until Tuesday's episode for the weekly elimination ceremony, which in Bachelor in Paradise time makes a huge difference. And since a lot of Rachel's guys are coming back to the screen for Season 4 of Bachelor in Paradise (looking at you, Dean), it's not going to be a season fans will want to miss.
It might seem like a lot to commit to, since two days of Bachelor in Paradise per week (with each episode being two hours long), can sound like overkill. But the show is usually a lot lighter and since there are so many different relationships going on at once, along with the inevitable love triangles that form, the episodes tend to progress a lot faster than other shows in the franchise.
Long before Season 13 of The Bachelorette even ended, there was controversy surrounding the upcoming season of Bachelor in Paradise. And although, according to the previews for Season 4, they will address the alleged sexual misconduct involving two cast members, the season will also be full of romantic pairings with contestants from different Bachelor and Bachelorette seasons.
There are already a few rumored Bachelor in Paradise couples that seem to be together still, and with former Bachelor in Paradise stars Carly Waddell and Evan Bass' wedding also set to air during the season, the two episodes per week will definitely fly by.