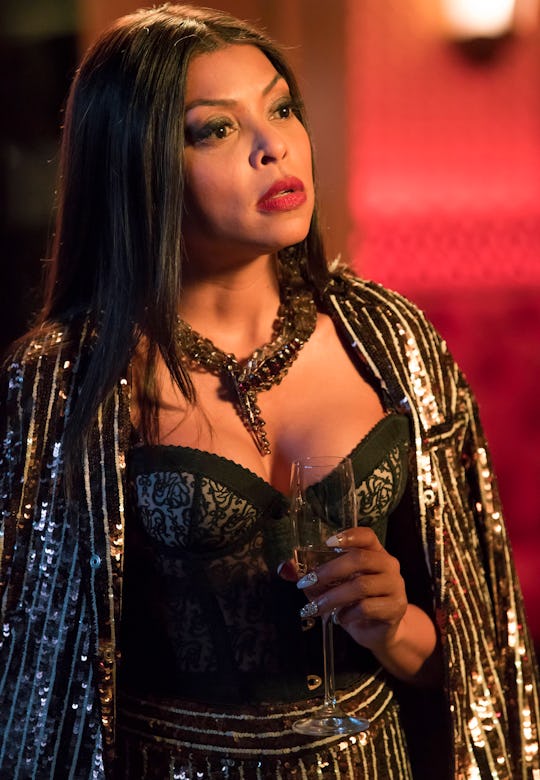 Chuck Hodes/FOX
When Does 'Empire' Return From Its Season 3 Hiatus? Fans Are Going To Have To Wait A While
Now that winter breaks and fall hiatus stints are a real thing, network TV shows have apparently decided to take these formats and run with them. And while it might mean less little breaks throughout the season, it also means longer, more drawn out breaks in the middle of all the drama that viewers are aching to see play out. So now that it is taking its own break, when does Empire return from its Season 3 winter hiatus? Unfortunately, fans are going to have a while to wait. Like, by the time it returns, all of the snow on the ground might be close to melting.
Season 3 of Empire returns on March 22 in its usual time slot of 9 p.m. ET on FOX, meaning that it will be on break for more than three months. That's right, Cookie and her Lyon cubs will be in TV limbo until the show returns when the winter season is almost over. On the one hand, it might be nice to take a break from the melodramatic storylines of the nighttime soap opera. But on the other hand, that's the kind of stuff that Empire fans live for. And these long breaks are to be expected will full-length network TV shows.
Network TV shows have always taken breaks during the holiday season, mostly because during that time, viewers are less likely to be able to sit down and watch the show in real time. And in watching after the fact or from their DVR, it changes the ratings game up a bit, which ultimately impacts advertisers for the show. Or they just neglect to watch it entirely due to all the family bonding that occurs over the holidays. So instead, the networks allow the shows to take a break during the holidays and come back, fresh, once viewers also have more time to sit down and watch their favorite evening TV shows during the week.
But waiting almost three months for Empire to return from its Season 3 hiatus seems like overkill for a series that, like most network TV shows, has a decently full schedule. The first season of Empire had just 12 episodes, but as Season 2 was renewed for 18, split up into two parts, it can be assumed that Season 3 of Empire will continue in a similar way. And if that's the case, then you'd think the show would want to return ASAP to start turning the remainder of those episodes out. But alas... we'll be forced to go without the Lyon clan for three whole months.
Empire returns from its Season 3 hiatus on March 22, but until then, viewers will be able to re-watch and speculate on where the Lyons will be when the season resumes.