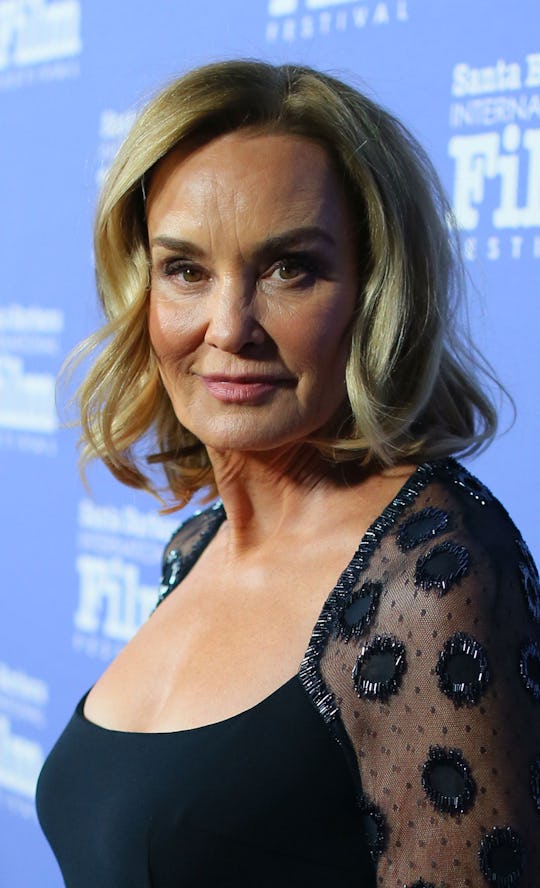 Mark Davis/Getty Images Entertainment/Getty Images
When Does 'Feud' Premiere? Ryan Murphy's Next Project Stars Jessica Lange & Susan Sarandon
With Season 6 of American Horror Story coming to an end and Scream Queens halfway over, you know that Ryan Murphy isn't about to be idle for long, so when does Feud premiere? Ryan Murphy's next project is something different and serve as an eight-episode anthology starring Jessica Lange and Susan Sarandon as Joan Crawford and Bette Davis back in 1962. Murphy has succeeded in visiting different time periods with AHS, so his ability to properly portray the era of this time is of no real concern. But the biggest question is when will Feud grace us with its presence, especially since it will enable people to welcome Lange back into their homes and on their TVs.
According to The Hollywood Reporter, production on Feud only just began, and it was previously reported that the limited series would premiere in Fall 2017, so Murphy fans probably shouldn't expect the series to debut anytime in the immediate future. If it does end up premiering in Fall 2017, though, then it will be airing around the same time as AHS, which might have been the deciding factor for the big wigs at FX. That way, two of Murphy's shows would be dominating the network at once, prompting loyal AHS fans to cross over and check out his new anthology.
In Feud, Lange will portray Joan Crawford while Sarandon will star as Bette Davis, so that description in and of itself makes you just it's going to be an amazing must-see. Feud will chronicle the infamous relationship between Crawford and Davis on the set of the 1962 movie, Whatever Happened to Baby Jane and center around the rivalry that ensued between the two mega glamorous stars at the time. With Murphy behind it, fans can expect some dramatic scenes, biting content, and amazing music as the backdrop, because would you expect anything less at this point?
He's set the bar high for himself with his numerous projects, and when Feud premieres, it should be no different. Lange has been noticeably absent from the most recent two seasons of American Horror Story, prompting wild fan theories about the actress reappearing at any given time throughout the season. But as it turns out, she was gearing up for another Murphy project, and one that is likely going to be delivered with the kind of pizzazz and style that Murphy's other shows have given viewers. And now, both Kathy Bates and Sarah Paulson are on board for the series as well, so you kind of have no excuse not to watch it.
Does this mean that, once the first season of Feud is over, Lange will then be free to start shooting for Season 7 of AHS? Don't bust out the crazy fan theories just yet, but for now, be glad that she's returning to the small screen at all.