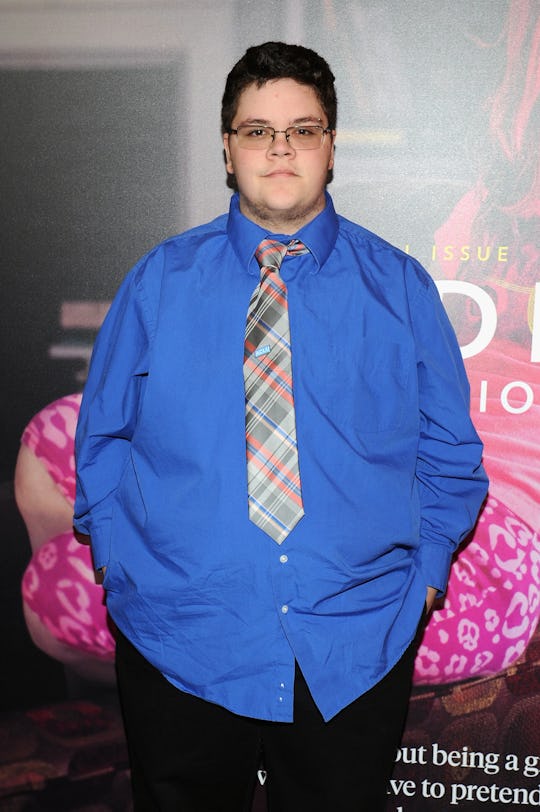 Brad Barket/Getty Images Entertainment/Getty Images
Why You Should Be Following Gavin Grimm's Case
Gavin Grimm just wants to use the men's bathroom. That's it — this simple act of regular, everyday decency, to be allowed to use the bathroom of your identified gender. And Grimm is willing to fight for his right to use the men's room, unimpeded, all the way to the Supreme Court. Because even though he is only 17 years old, he already understands what's really at stake here: freedom from gender persecution, freedom of choice, freedom of expression... take your pick. His fight is one to watch, and you're going to want to know when Gavin Grimm's case goes to the Supreme Court, because it's more important now than ever before.
President Barack Obama sent a letter to schools across the nation last year, mandating protections for transgender students and allowing them to use the bathroom that matched their gender identity before he left office. He found that Title IX, a law that was passed in 1972 which banned discrimination based on sex in schools that received federal money, also banned discrimination based on gender identity. At the time of his memorandum, Obama's move was hailed by the transgender community as a victory.
However, that celebration was short-lived. Last week, a few months after a judge ruled against Obama's mandates, President Donald Trump rescinded the protections in an official capacity, leaving students like Grimm in a quandary; Grimm has been fighting for the right to use the men's restroom rather than being forced to use a separate "single-user" at his school since 2014, and Obama's protections threw important weight behind his case. Without them, his case is now in limbo.
While the federal government has not been mentioned in Grimm's case (he's taking the Gloucester County school board to court), ACLU attorney Joshua Block told reporters the recent action inhibiting protections for transgender students' washroom rights has muddied the waters:
If anything, the confusion caused by this recent action by the Department of Justice and the Department of Education only underscore the need for the Supreme Court to bring some clarity here.
Oral arguments for Grimm's case are set to be presented in front of the Supreme Court on March 28.
Grimm's case has been ongoing for more than two years, but it has caught national attention in recent weeks. Actress Laverne Cox gave Grimm a shout-out at the Grammy awards for standing strong through the last two years. "Everyone please Google Gavin Grimm," Cox said, while presenting an award at the event. "He's going to the Supreme Court in March. #StandWithGavin."
Despite everything, and all the recent attention, Grimm is taking it in stride and keeping focused. In an interview with The Huffington Post, Grimm talked about what it's like to be a transgender teen under the new Trump administration, saying,
As a transgender student and thinking about transgender students everywhere, hearing that your presidential administration has gone out of its way just to further discriminate against you ... it's very upsetting and disappointing news.
... Transgender students pose no threat to the safety or privacy of non-transgender students. We all just want to be able to do well and succeed in school while still being able to be ourselves.
Despite his long and weary battle, Grimm's frustration with the Trump administration, and discrimination in general, Grimm remains unfailingly optimistic about the future and believes all transgender people should band together to "make sure positivity and love and progress is still predominant in the community." "I hope that this is only a small bump in the road that is otherwise trending forward," he said.
Gavin Grimm is only 17 years old. He still collects Pokemon cards. He has a pet pig named Esmeralda. And whether he realizes it or not, he is a hero for our time. Keep an eye on his case — this kid is going places.