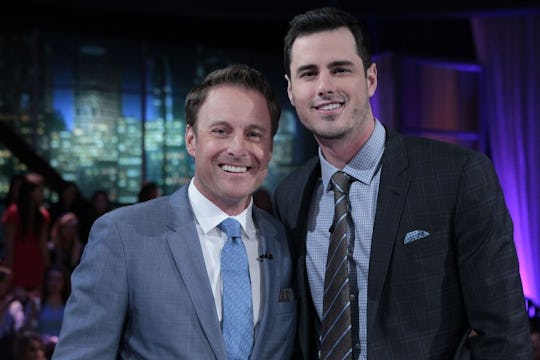 ABC/Rick Rowell
When Is 'The Bachelor' Announced? They're Casting For It Right Now
Can you believe that this season of The Bachelorette is almost over? It seems like just yesterday, we were biting our nails over Chad threatening the other guys in the house, and covering our eyes out of embarrassment when some of the guys made up those awful JoJo-inspired ballads. But it's all coming to an end in just a few short episodes, which means it's time to start thinking ahead, like wondering, when will the new Bachelor be announced? Because watching JoJo Fletcher fall in love has been all well and good, but now we're all ready for Season 21 of The Bachelor, which is the show that started it all.
As much as we would all love The Bachelor to directly follow The Bachelorette, first we have Bachelor in Paradise to contend with. While the official premiere date for Season 21 of The Bachelor hasn't been revealed, we can expect it to be around January 2017, given the show's history, and a Bachelor announcement this fall. Just as the announcement of Ben Higgins had come during After Paradise last year. Which will make it possible for any losing contestant on that show to become the next Bachelor, should there be any that are up for the challenge and deemed appropriate by production. The Bachelor will likely be announced before January, when the new season is expected to air, and after Bachelor in Paradise wraps up.
The next thing to speculate about, though, is who will be the next Bachelor. As the Twitter universe will show you, fans all have their ideas as to who should take the reigns and plenty of those possibilities come from Season 12 of The Bachelorette. With speculation about who is going to go home Monday night, fans seem to be down for any of the remaining Bachelorette contestants to be the next Bachelor, but it should come as no surprise that fans are also rooting for Chad Johnson. I know, how does he keep slipping in there for fans to somehow love, given his history with all of the other guys in The Bachelorette?
But with Chad comes tons of drama that is actually sometimes comical, and who wants a stale and boring Bachelor to head its next season, right? While it was recently revealed that Chad and a few of JoJo's other cast-offs will be participating in this summer's Bachelor in Paradise, we don't need to totally count them out of the running when The Bachelor returns. But since they've been known to take a former Bachelorette contestant, all we need now is a group of women willing to compete for a man's love. Which, 21 seasons later, shouldn't be too hard of a feat.