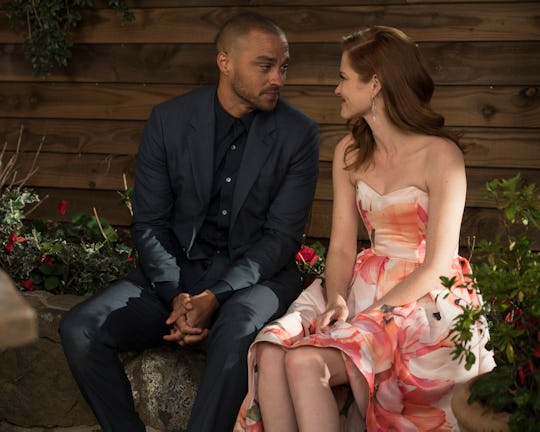 Eric McCandless/ABC
It Won't Be Long Until 'Grey's Anatomy' Season 14 Hits Netflix
Grey's Anatomy is one of those invincible shows that will probably remain on TV until the actors themselves opt to end their respective runs as the main characters, and you know it's not going anywhere anytime soon. That being said, when will Grey's Anatomy Season 14 be on Netflix? It's never too soon to rewatch the most recent season in its entirety, especially if you happened to miss an episode or you just want to cry all over again since almost every episode has brought the feels this season.
It turns out that you won't be waiting very long, though, because according to Fansided, Grey's Anatomy Season 14 will be on Netflix on June 16, which is just a month after the finale airs on TV. As fans already know by now, we're about to say goodbye to the beloved characters of April and Arizona as the actresses depart the show at the end of Season 14, so chances are, not many dedicated viewers are going to miss watching the finale live. However, it will be nice to rewatch Season 14 when both characters were still very much apart of the show and before it was announced on that sad, sad day that both Sarah Drew (April) and Jessica Capshaw (Arizona) would be leaving the show at the end of the season.
But besides being able to see them again in all of their Grey Sloan Memorial glory, the season was big for Meredith, who finally moved on from Derek, and for Alex and Jo, whose relationship is finally in the healthiest place it's ever been. Amelia also found out she had a brain tumor, which she promptly had removed, all before officially divorcing Owen. Suffice to say, a lot definitely happened throughout the season. Even if you watched every single episode on TGIT each week, you'll probably want to watch Season 14 again once it comes to Netflix in June.
Even if you just need a refresher course before Season 15 premieres in the fall of 2018, that's where Netflix can come in handy for you. Going into Season 15, there's sure to be a lot going on once again, especially if the events of Season 14 are any indication. However April leaves the show, it's going to be a different dynamic to see Jackson without her, even if they have been split up for a while now. You've also got the whole Owen and Amelia co-parenting thing going on. Obviously this is headed in the direction of the two of them falling back in love, right? Right?
As it stands, there's no reason to suggest that Grey's Anatomy Season 14 wouldn't come to Netflix. There's really no clear end in sight for the ABC medical drama, at least according to creator Shonda Rhimes, who told E! News that as long as Ellen Pompeo continues to agree to star on the show, it will stay on-air. "The show will exist as long as both of us want to do it," Rhimes revealed. "If [Pompeo] wants to stop, we're stopping. So I don't know if we'll see 600, but I want to keep it feeling fresh. As long as there are fresh stories to tell and as long as we're both excited about the stories being told, we're in."
That definitely sounds promising, so even if you're as sad as I am about saying goodbye to April and Arizona at the end of Season 14, if you've stuck with the show this long, there's no reason to say goodbye now. And before we see what comes next for the doctors and interns of Grey Sloan Memorial, you're going to want to watch Grey's Anatomy Season 14 again on Netflix.