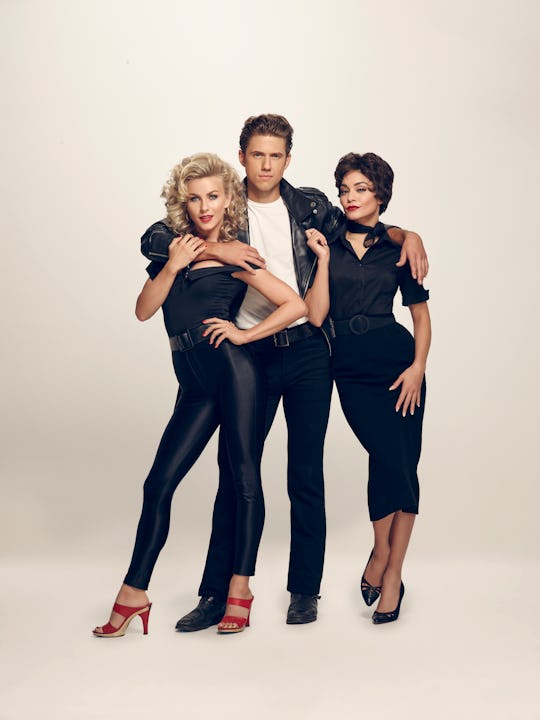 Where Can You Re-Watch 'Grease: Live!'? Don't Worry, You'll Be Able To See It Again
Before things get underway, there's something you should know: I just recently turned 27 and for Christmas this year my mom bought me the original Grease DVD, because yes, I do watch the movie that often that I need in on demand at all times. And after Sunday night's live musical performance on FOX, the only question on my mind (aside from why did this cruel world take Jeff Conaway from all of us before he realized I was the one?) is where can I re-watch Grease: Live! The Sunday night performance was stunning at best and not long enough at worst (seriously, it could've gone like four more hours and I would've been thrilled), but like, a lot of us need to know: When is Grease: Live! going to play again, and where the hell can I watch it?
Good news, Rydell Highers, there is so much more hand-jiving, "Blue Moon"-ing (yeah, you try turning that into a verb), and pink hair in our future. According to FOX's site, you can stream the musical on demand whenever and wherever you want, so long as you're streaming via FOX.com or through a FOX app. The only catch is that the performance won't be available until February 1, but like, JK, because that's tomorrow morning, so there's your proof that Beysus is real and that she loves you and wants you to be happy. Because the FOX showing was such a stellar production (literally, everything went off without a hitch and it was honestly fun to travel back to a time where poodle skirts and hair gel were the defining scale of coolness), you don't have to wonder about just streaming the show on an app or online. You can buy the Grease: Live! soundtrack, download the Grease: Live! soundtrack on iTunes, and pre-order the Grease: Live! DVD on Amazon.
If I'm truly honest, Grease, the original, will remain untouchable in my heart forever, but you cannot give me Boyz II Men, the original Frenchie meeting the 2016 Frenchie, and Aaron Tveit's arms and expect me not to feel things, OK? I was stunned by the performances tonight because they were that good and deserving of serious praise. Oh, and unsurprisingly, I wasn't the only one totally taken back by the charm of Sunday night's performance:
Uh, in case this wasn't already obvious: Same.