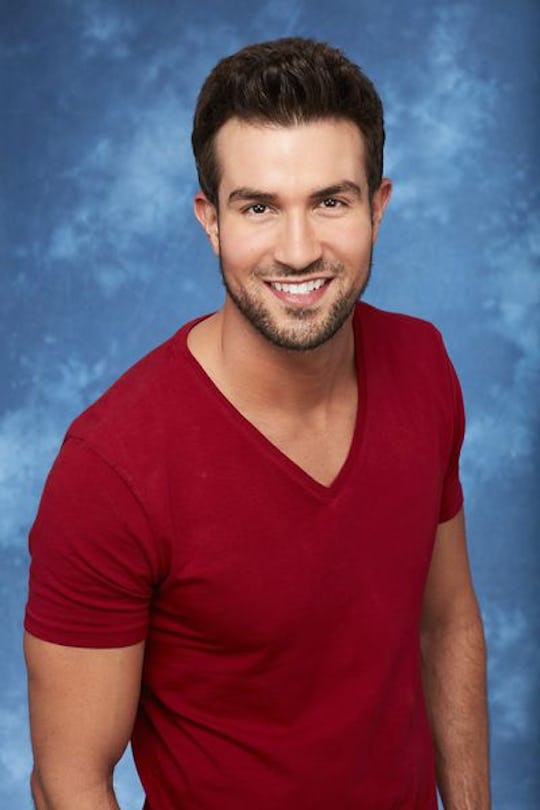 Craig Sjodin/ABC
Bryan From 'The Bachelorette' Is Dedicated To His Hometown
Bryan might be the best kisser so far this season, but of the many professional men competing for Rachel's love, he's definitely not the only successful contestant. But since he is a legitimate doctor, or a chiropractor to be exact, where did Bryan from The Bachelorette go to school? The contestant graduated from the University of Florida in 2003, according to his LinkedIn profile, and since he's from Miami, it would seem that he chose to stay close to home on purpose.
Even now, Bryan works as a chiropractor and clinic director of the Accident and Injury Team in Miami Lakes. Although it's not clear if he participated in any sports in school, Bryan did post an Instagram throwback photo of himself in a basketball jersey, so it's totally possible. He did attend the University of Florida from 1998 to 2003, so there was definitely time to get into sports while earning his degree.
The big thing to note though is that not only did Bryan grow up in Miami, but he went to school and has now settled down in the same state. So what does that mean for him if Rachel chooses him in the end and the pair get engaged?
Rachel has said on more than one occasion that she'd be willing to move if she found the right guy, and in this case, it seems like she'd have to, because it looks like Bryan is a Florida man through and through. He also has a ton of family locally, which would probably make a big move that much harder for him.
Much like it must have been for Vanessa Grimaldi to leave her family in Montreal when Nick Viall proposed to her in Season 21 of The Bachelor, Bryan's large extended family is at home in Florida. If Rachel did pick Bryan, then it seems more likely that she'd ended up moving for him instead of vice-versa. Bryan's nothing if not totally devoted to his family. Then again, it's not as if Rachel isn't worth it. If he loves her enough, he may be willing to move.
Along with Jonathan the "tickle monster", who's a family doctor, and Josiah, who's an attorney like Rachel, Bryan is among some of the most successful Bachelorette contestants as of late, which makes the competition a little more tough but also gives Rachel the opportunity to find a man serious about commitment. And for Bryan, who spent several years at the University of Florida, I'd say he's pretty good with commitment.