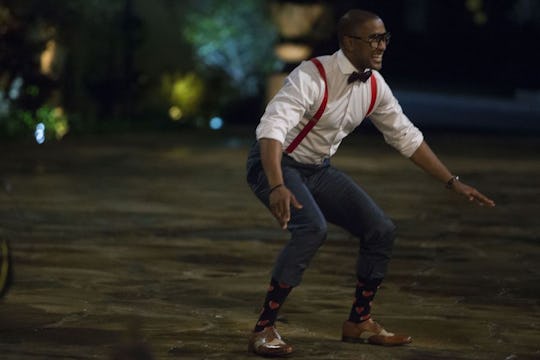 Paul Hebert/ABC
Will's Education Prior To 'The Bachelorette' Is A Family Legacy
There's no denying that Will is one of the most adorable and even approachable contestants this season on The Bachelorette, with little to no drama surrounding him and a heart that seems to be in the right place. Since being a good guy doesn't pay the bills though, it's important to note that Will has been working as a sales manager for the same company for the past five years. But before that, where did Will from The Bachelorette go to school?
The contestant's education has been kept in the family for a couple of generations apparently. Will and his younger sister have continued the tradition of attending Ithaca College in New York. According to Will's Instagram, not only did both he and his sister graduate from Ithaca College, but their dad did, too, though it's not clear if their mom also graduated from the same place as well.
Not only that, but both Will and his sister played basketball throughout high school and into college, so they definitely have some strong family traditions when it comes to education. Will graduated from Ithaca College in 2010 with a BA and studied politics while playing varsity basketball and participating in Brothers for Brothers and the African and Latino Society.
According to the Ithaca College's website, Brothers for Brothers is "a student organization dedicated to providing a safe space and support system for marginalized men on campus. B4B welcomes all students on campus who identify as male and incorporates many aspects of community involvement. They operate on a CAPS system, which stands for community, academic, political, and social."
All-in-all Will seems like a pretty standup guy all around, which might go a long way with Rachel this season on The Bachelorette. I know, I know, nice guys finish last and all that, but even if some of the not-so-genuine guys make it to the final five or six, there have to be some of the good ones to round out the group, right?
Thanks to Will's education, The Bachelorette contestant has been able to work as a sales manager for Herman Miller (a company that provides office furniture) for the past five years, making him one of the many contestant this season who has a steady job.
Suffice to say, he's a total catch for Rachel. Now, we just need to go on a couple of one-on-one dates with him so that she can see for herself how great he truly is.