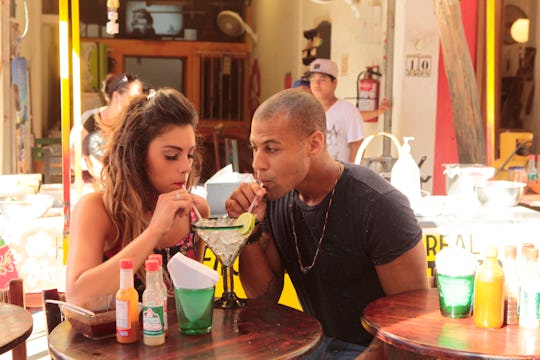 ABC/Rick Rowell
Where Do Lace & Grant Live After 'Bachelor In Paradise'? One Of Them May Have Made A Move
Something that isn't talked about enough on shows like Bachelor in Paradise is the fact that after falling in love with another contestant on the show, they could live literally across the country and that kind of sucks. Four one of the final four couples this season, Grant and Lace, that wasn't necessarily true, but they didn't live seven minutes away from each other like Carly and Evan. So where do Grant and Lace live after Bachelor in Paradise?
When they went into Bachelor in Paradise, Grant lived in California and Lace was a Colorado native, which could be a lot worse, geographically, but a relationship doesn't work too well if you live in a totally different time zone. Especially if you end Bachelor in Paradise engaged which, if Grant and Lace are one of the three couples to be engaged on Tuesday's episode, they will. So where do Grant and Lace live now? Filming is over and Season 3 has almost come to an end, with a few promised bumps before the proposals, but things like living arrangements are already finalized out here in the real world.
Obviously Bachelor in Paradise stars can't give away too much before we've seen anything. Unless you're Nick Viall, who announced that he'll be the next Bachelor, giving us little reason to follow the rest of his story with Jen. But for Grant and Lace, they've done a pretty decent job of keeping quiet about the fate of their relationship. To an extent.
If you look on Lace and Grant's Instagram and Twitter pages, you'll find a bunch of "Grace" (that's their celebrity couple name, if you missed the memo, the tattoos, or the hashtag) love, support for their fellow Bachelor in Paradise stars, and a few personal photos peppered in, but nothing that gives anything away about their status as of right now.
But on August 15, Lace did an interview with 303Magazine.com about being a Colorado native and a Denver Broncos fan and let it slip about her plans at the time to seek opportunities out of her hometown. When asked if she was going to stay in Denver now, Lace obviously couldn't keep quiet about her next move:
"How do I answer that? I mean, I think there are some opportunities in another city, another big city, that I am excited about. San Francisco."
And that would be a totally harmless answer, but who else lives in San Francisco right now? Our friendly neighborhood firefighter/model, Grant, of course. So if Grant and Lace live together in San Francisco now, that could only mean that beyond Bachelor in Paradise, they actually made it as a couple and that's a beautiful thing. But it also means that, thankfully, those matching wrist tattoos weren't for nothing. Can you imagine the two of them breaking up now?