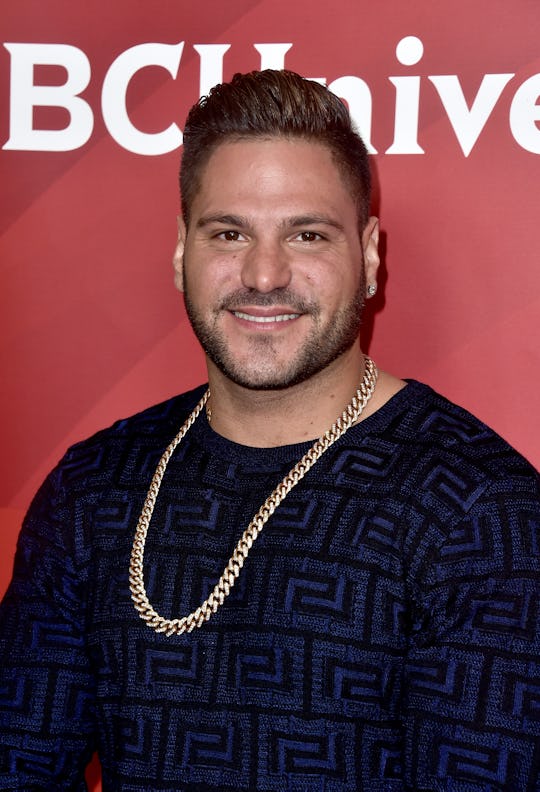 Alberto E. Rodriguez/Getty Images Entertainment/Getty Images
Ronnie Moved On From Seaside Heights On 'Jersey Shore Family Vacation'
Despite whatever is going on with Ronnie and his girlfriend, Jen Harley, they genuinely seem to be working on their relationship for the sake of their daughter. So in order to stay close to his little one (and Jen), he has set up his life where Jen lives with their baby girl rather than return to the East Coast. So, where does Ronnie live now after Jersey Shore Family Vacation?
So far, Season 2 has given fans a look at Ronnie's life at home rather than across the country in Miami or on the Shore. He and Jen had their new place in Vegas built shortly before their daughter was born. And judging by Ronnie's Instagram, it looks like he's still living in that swanky Las Vegas home.
It also seems like he and Jen are together right now, which means they're sharing the home they built. If they ever break up for good, however, Ronnie might have to find a new spot.
As most fans know by now, Ronnie and Jen have had some widely publicized fights in the past few months. But no matter how ugly it gets, the two always seem to find their way back to each other. Maybe they've continued to try and make it work for their daughter, or maybe there's just a lot of love between them. Either way, it doesn't look like Ronnie is going to be relocating from Las Vegas anytime soon.
Overall, Ronnie has taken to fatherhood in a way that some may not have expected. Even his Family Vacation co-stars were struck in the Season 2 premiere by how paternal he suddenly is. Since Ronnie appears willing to do anything for his baby, it's not too surprising that he seems intent on making things work with Ariana's mother — even if it's not always easy. He also recently took to Instagram to talk about taking time from work and appearances in order to be there for his daughter more.
"I've chosen to take some time off to be a father to my beautiful daughter. I've got to experience everything in my life thankfully because of [Jersey Shore] & [my fans]," Ronnie wrote in the Instagram post. "There's nothing that can replace the feeling of being a father. Thank you for all the love & support and no I have not quit [Jersey Shore]. I am just choosing to take time so I can watch my daughter grow and be apart of a life [sic] not just in her life and be an amazing father." He also said that to him, developing a real bond with his daughter is more important than just watching her grow through social media or texts. It really does seem like there's already a special bond there, and I can think of no better reason to keep Ronnie in Las Vegas.
Ronnie officially made the permanent move to Las Vegas when he and Jen started dating. Not long after that, she found out that she was pregnant and the couple stayed together. Flash forward to today and they also share the house that was shown in the Family Vacation Season 2 premiere, so he has set down some serious roots. It's unclear what the future holds for the sometimes tumultuous relationship, but for the time being, it looks like Ronnie won't be moving back to the Shore.