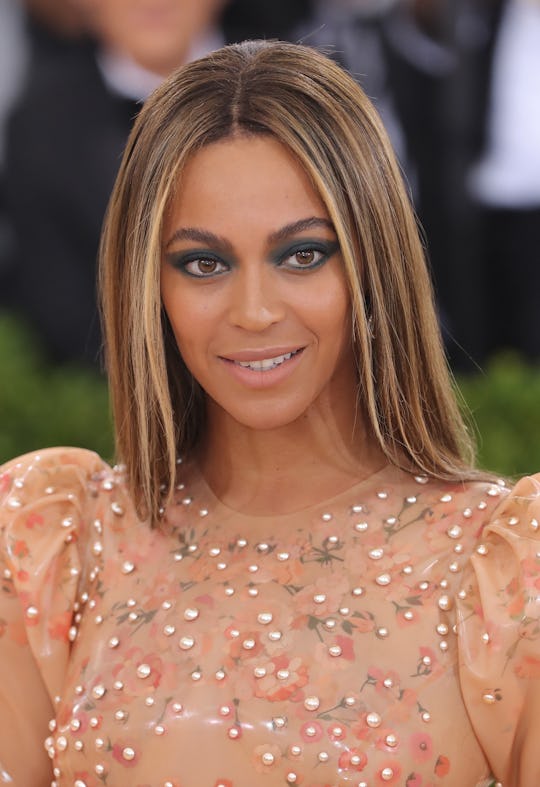 Neilson Barnard/Getty Images Entertainment/Getty Images
Beyonce Was Missing From The Grammys Red Carpet
She might not be the host, but fans are definitely worrying about where Beyoncé is at the 2017 Grammys. At almost 30 minutes in, the singer is still M.I.A. and she's not only nominated in several different categories, but she's set to perform as well. So where is Beyoncé at the 2017 Grammys? On the heels of her pregnancy announcement, it was announced almost last minute that she would for sure be performing at the Grammys, but that almost meant that she'd be showing up early on the red carpet, right? Unfortunately, fans did not get to see Queen Bey before the show started and she still appears to be missing from the rest of the celebrities in attendance.
Beyoncé's performance at the 2017 Grammys is set to be one that, according to the show itself, will have viewers talking about it for a long time, so does that mean that her performance is going to be somewhere else other than the stage? Or maybe she's just late because she's totally allowed to be. There have already been a few performances before hers, so it's plenty possible that Beyoncé showed up a little late and is currently being prepped for her performance, rather than mingling in the audience.
The good news is that Jay Z and Blue Ivy have been spotted so Beyoncé is there, she's just not out in the open at the minute, which makes sense if she's preparing for her much-anticipated performance. But as adorable as Blue Ivy is as Prince (is this real life right now?) it doesn;t help fans figure out where Bey is.
And it definitely doesn't mean that fans aren't still freaking the freak out wondering where Beyoncé is at the Grammys.
So far there have been several performances and several awards doled out on the 2017 Grammys, and tons of mentions of Beyoncé and her impending performance, but no Beyoncé in the flesh. But maybe that's for the best, since it will make it all the sweeter when the time comes to see her for her promised monumental performance.
Beyoncé was up for nine Grammys this year and was set to perform too, so she'll definitely be there eventually. It's just a matter of when at this point and also why she wasn't on the red carpet to get everyone even more pumped for her performance at the 2017 Grammys. But there's really no question that Beyoncé is worth waiting for.