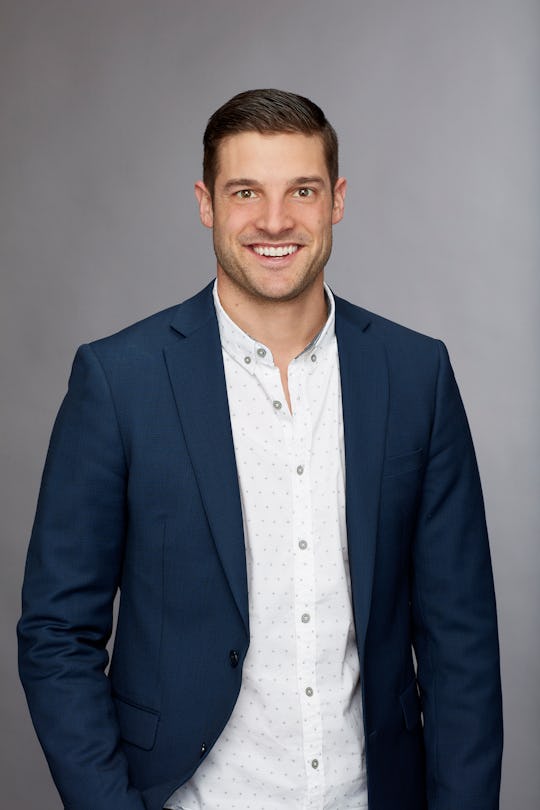 Craig Sjodin/ABC
Here's What We Know About 'Bachelorette' Star Garrett's Ex-Wife
Now that week four of The Bachelorette Season 14 has come and gone, we're in the thick of it. Connections are being made, guys are falling for Becca Kufrin, and vice versa. Among the frontrunners, though, is Garrett Yrigoyen, who revealed that he was already married and divorced once and still scored the date rose. The divorce happened more than two years ago, so it's definitely in the past, but where is Garrett's ex-wife now? The Bachelorette star dropped a bombshell about his past, but since he did so openly and honestly, Becca is still on the road to falling for him — if she hasn't already.
He revealed on the show that he and his ex-wife, Kayla Cunningham, were together for a year and half before getting engaged. After their wedding, they were married for only two months before getting divorced. Because the divorce was so long ago, it seems there's little chance of a jilted ex-girlfriend showing up this season, à la DeMario Jackson's ex on Rachel Lindsay's season of The Bachelorette. The good thing is that they obviously knew right away that it wasn't going to work and took action so they wouldn't be miserable together for years on end. Now that Garrett made his big reveal, it makes you want to know more about the woman he married before he auditioned for the show or even knew Becca.
Because Cunningham isn't on The Bachelorette and clearly not a figure in the public eye, she's next to impossible to find online. Her name yields multiple results in both California and Nevada, where she and Garrett were married and divorced, respectively. Honestly, it's for the best that it's difficult to see if she's made any kind of social media impression since her divorce from Garrett. After Garrett's reveal and all of the drama surrounding this season of The Bachelorette, his ex-wife deserves to keep her anonymity and privacy. At least until she deems it necessary to come out and say something about her former marriage herself.
However, the reason behind Cunningham's divorce from Garrett is still somewhat of a mystery. While he claimed on The Bachelorette that they split up because of mistreatment on her part, a source who claims to be a close friend to Cunningham told Life & Style that while Garrett might seem like a good guy at first, there's another personality under the surface and that Becca should be careful. Someone on Twitter named Libby Lopez also spoke about the couple's split and tweeted that despite being friends with Garrett for eight years, she, too, was in the dark about the true reason why the couple divorced.
There's a chance that Garrett and Cunningham simply have different points of view when it comes to what ended their marriage, but it's in the past now and Garrett had moved on. I'd like to think that, given the amount of time that's passed since the divorce, that Cunningham has moved on as well. There may have been photos or at least little clues about her on Garrett's Instagram, but since he seems to have scrapped his former account and created an entirely new one since The Bachelorette premiered, there's little content on there of Garrett himself, let alone his former life before the show and before meeting Becca.
Whether Garrett's claims of a toxic relationship are true or Cunningham's alleged friend's concerns have merit, the couple divorced for a reason and they're both likely better off apart. It's hard to know for sure where Cunningham stands with Garrett, but she apparently prefers to stay under the radar and I honestly don't blame her.