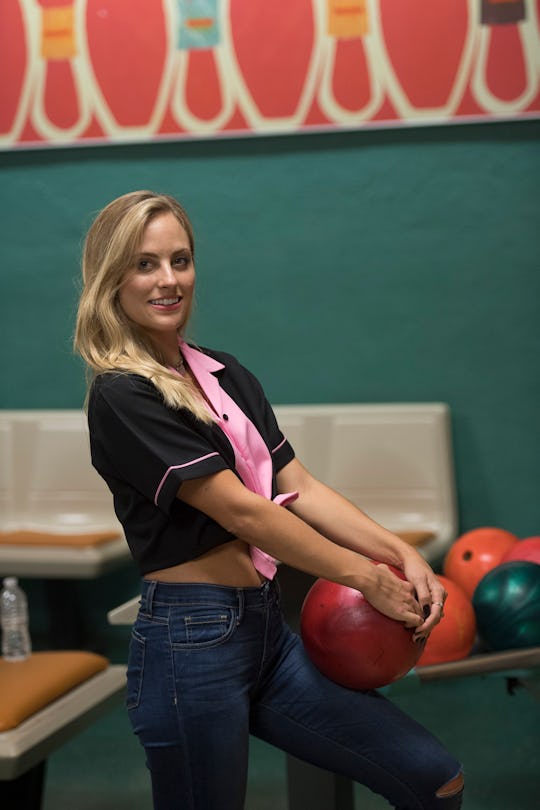 Paul Hebert/ABC
Kendall From 'The Bachelor' Doesn't Live Far From Her Hometown
This season on The Bachelor, there's a fair share of unique contestants, but I don't think anyone will soon forget the taxidermist Kendall Long. Her beloved hobby definitely makes her quirky, but she's also made a strong impression Arie Luyendyk Jr. so far. So, just in case he decides to try and start a life with her at some point, it's important to ask where Kendall on The Bachelor is from.
The contestant is from southern California, or Santa Clarita, to be exact, but right now she resides in Los Angeles where she works as a creative director for WhoHaHa, a marketing production company. It actually seems like her entire life has been based in California, even going back to her education. Since Kendall went to the Academy of Art University from 2010-2014 and went on to work on various TV shows and TV specials in the L.A. area afterward, it's safe to say that she doesn't have plans to leave the area anytime soon, but can you really blame her?
Having worked on shows like Now Safe with Nikki Glaser, MTV Ridiculousness, and the Kardashian 10 Year Anniversary special, Kendall has clearly made a name for herself in the business.
But since she hasn't really been about trying to promote the company she works for — which was co-founded by Elizabeth Banks, by the way — she definitely came on The Bachelor to find love or at the very least, for the experience. Instead of trying to create some creative catchphrase or make a reality TV name for herself, Kendall's biggest personality trait has been her quirkiness, thanks to her love of taxidermy she's so open about.
Arie himself has been curious about Kendall's somewhat unorthodox hobby, but it hasn't deterred him from having a real interest in her so far this season. On her Instagram, the California native has photos with a variety of different stuffed, dead animals, including raccoons, a seal, and a bird, but it's hard to say where her love of stuffed diseased animals came from.
And while you might think it's more popular in states where hunting is more prevalent than, say, southern California, you can find a taxidermist pretty much anywhere and in L.A., some shops even used real taxidermy in front window displays, as opposed to fake plastic animals. Since Kendall is literally a set designer who also finds props for different productions, this could explain where her interest in the hobby comes from. Maybe if she makes it as far as hometown dates, she'll be able to show Arie her growing collection. I know I can't be the only one who would love to see the expression on Arie's face as he looks through all of her stuffed collectibles.
Overall, despite not yet getting a one-on-one date with Arie, Kendall has managed to be one of the more level-headed women this season. During her conversation with fellow contestant Krystal Nielson, she remained calm and civil the entire time. From the interactions she has had with Arie as well, Kendall has seemed like a lot of fun and totally acceptable to be final four material.
Judging from the promos, it looks like Kendall is going to end up on the infamous two-on-one date this season with Arie and Krystal. Only one contestant can get the coveted rose by the end of the date. Will it end up being Kendall or will Arie send her packing? We'll just have to wait and see when The Bachelor airs Monday, Feb. 5 at 8 p.m. EST on ABC.
Check out Romper's new video series, Romper's Doula Diaries:
Watch full episodes of Romper's Doula Diaries on Facebook Watch.