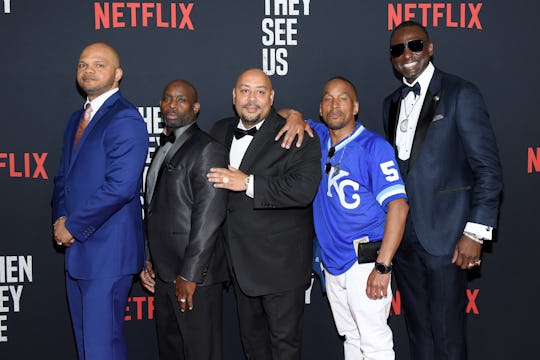 Dimitrios Kambouris/Getty Images Entertainment/Getty Images
The Central Park 5 Have Moved On From The Events Of 'When They See Us'
Netflix's newest true crime limited series, When They See Us, tells the story of five boys who were wrongly accused of a brutal rape and would be later referred to as the Central Park Five. It would be more than 10 years from the time the boys were convicted in 1990 until they would all be exonerated for the crime they didn't commit. But the recent series has shined new light on their story and has led many to wonder where the Central Park Five are today. After spending years in prison for a crime they didn't commit, the boys went on to make lives for themselves as adults. It wasn't easy to get there, however, especially since their exoneration came after four of them had already done their time behind bars.
Serial rapist Matias Reyes' confession from prison is what led to the Central Park Five's exoneration despite their pleas of not guilty at the time of their arrests in 1989. Because the boys were in the park at the same time of the attack and rape of jogger Trisha Meili, police immediately looked to them as suspects. They later confessed to the crime, though it was argued their confessions were coerced under extreme duress and none of their DNA was found near where the attack took place or on Meili. Later, it was determined that Reyes was a match for the only DNA found at the crime scene.
Although it took years for the boys to have their innocence proven, the Central Park Five have been able to move on from the horrific ordeal as much as can be expected.