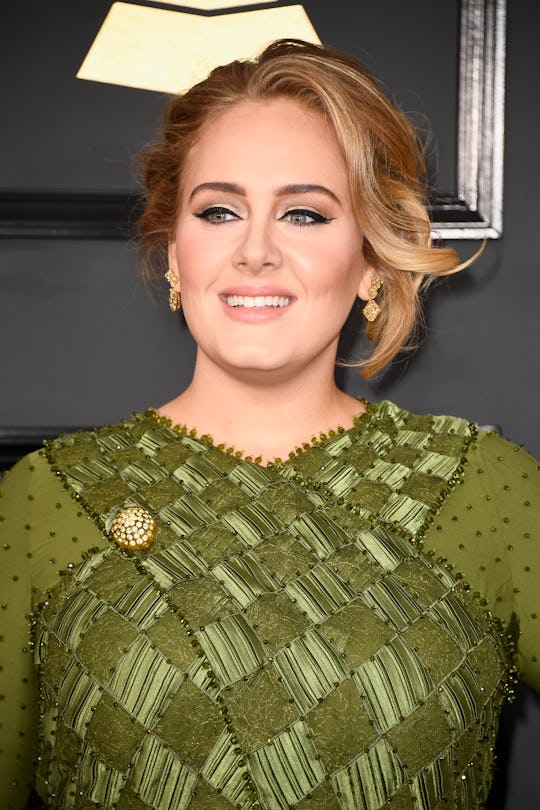 Frazer Harrison/Getty Images Entertainment/Getty Images
Where To Rewatch Adele's George Michael Tribute
It was definitely off to a rocky start, but Adele's tribute to George Michael on the 2017 Grammys was yet another performance Sunday night that wasn't to be missed. So where can you rewatch Adele's George Michael tribute from the Grammys? It was pretty memorable. Adele began to sing a version of George Michael's "Fastlove," but began by messing up at the beginning. She let out an expletive that was caught in time before viewers heard it and then said, "I'm sorry, I can't mess this up for him," and started the song over. From there, the performance was virtually flawless, so how can you rewatch Adele's George Michael tribute from the Grammys?
There will likely be clips available via CBS All Access Monday morning, but the YouTube account for CBS also tends to post highlight videos and Adele's performance was definitely a highlight. For right now, though, Adele's tribute from the Grammys is already on YouTube to rewatch. Of course it is. You're totally welcome to cringe at her shaky beginning of the song, but like everyone else at Staples Center, it's a lot easier to cheer on the singer when she gets it right for the rest of the song.
At the 2016 Grammys, Adele had a similar issue during a performance, which forced her to stop and gather herself before continuing. She had an issue during one of her songs, causing her to slip up during the performance and fall a little more flat than usual. According to CNN, it was a combination of Adele's voice simply not sounding up to par and the audio mics for the piano malfunctioning as well.
Call it the Adele Curse or just awful timing, but it's becoming an unfortunate habit for her to have something go wrong before she can gather her bearings for her Grammy performances. On the other hand, though, her opening performance at the beginning of the Grammys Sunday night went off without a hitch, so it could have been a lot worse.
Rewatching Adele's George Michael tribute is more about catching the singer catch herself and come back from another messup to make a memorable tribute for George Michael rather than watch the video to look for her flaws. Also, does Adele really have any flaws? If you want to rewatch Adele's Grammys tribute though, you can also find it here and come Monday, there will be no shortage of media outlets where you'll be able to find the video.