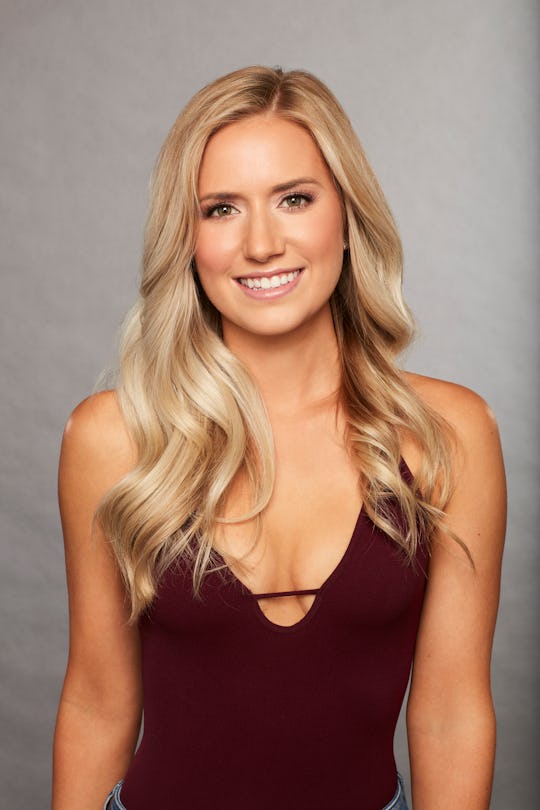 ABC
Here's What Lauren B. & Arie's Life After 'The Bachelor' Would Look Like
Arie is down to his last two contenders for the final rose and an engagement, and while the race seems pretty tight, some people think Lauren B. has a slight edge over Becca, based solely on how committed to her Arie already seems. So, assuming she wins, where would Lauren B. and Arie live after The Bachelor? It's been made pretty clear all season that Arie expects his final pick to move in with him in Scottsdale, Arizona.
After Arie got dumped on Emily Maynard's season of The Bachelorette, he went on to have a string of relationships that never really developed into anything. He's said in the past that one of the reasons nothing ever stuck was because his racing career would get in the way. Between the grueling training hours and the extensive traveling, his life was just too busy to build a relationship with someone. But when his younger brother got married, he began to crave the same stability. So, Arie retired from professional racing (although he still seems to dabble recreationally), passed his state's real estate licensing exam which allows him to work in the state of Arizona, and bought a house in his hometown of Scottsdale near his family. While Arie claims to have some flexibility, it's clear that his overwhelming preference would be for his future wife to move in with him in the home he already owns and for her to find a way to fit into his already-built life, rather than starting something new in another city.
In no relationship was his preference more apparent to witness than in his connection with Jacqueline. The 26-year-old research assistant planned to pursue a PhD in her field, which meant that she had six more years of school ahead of her. Ultimately, this clashed with Arie's vision of settling down right away and having a family, so she was forced to leave the show. It's heartbreaking to watch a woman forced to choose her career ambitions over a relationship, but Jacqueline handled it gracefully and Arie was definitely the one who came out looking like a jerk in that breakup.
Meanwhile, Lauren B., who lives in Virginia Beach has already done a bit of traveling. Although her hometown date took place in Virginia, Lauren has spent the past year living and working in tech sales in the Dallas-Fort Worth area. She's also had jobs in quite a few fields, from medicine to staging and design, so it's possible Lauren has one of the more flexible lives, able to fit into Arie's plan and pick up work however she can find it.
It's tough to imagine Arie picking up and moving to Virginia Beach, especially when Lauren doesn't even currently live there (even if she did have aspirations of settling down close to home, which we don't know for sure). It's a pretty easy flight from Dallas to Phoenix — about two and a half hours — so it seems feasible for Arie and Lauren to keep up a long-distance relationship based in those two cities for the time being.
At the end of the day, Arie seems to hold an awful lot of the cards simply by being a homeowner of a giant house tailor-made for raising kids in. Considering we're never really heard Lauren and Arie talk about the logistics of their relationship in the real world, it seems like a given that Lauren is open to relocating. So their relationship is easily doable, but does that mean they go for it? All may not be as it seems in the lead-up to this finale, so stay tuned to find out.
Check out Romper's new video series, Romper's Doula Diaries:
Watch full episodes of Romper's Doula Diaries on Facebook Watch.