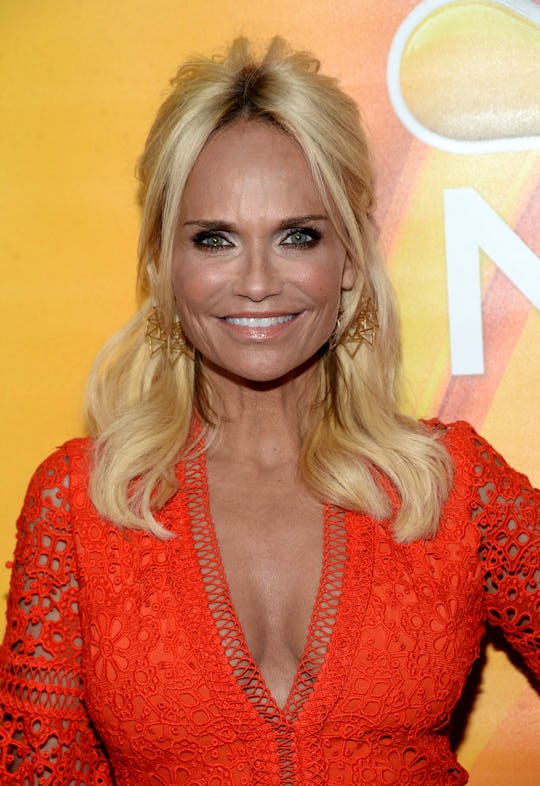 Matt Winkelmeyer/Getty Images Entertainment/Getty Images
Who Does Kristin Chenoweth Play On 'Hairspray Live!'? Velma Von Tussle Is The Main Villain
It wouldn't be a musical without Kristin Chenoweth somehow making an appearance, so when Hairspray Live! premieres on NBC on Wednesday, Dec. 7, she will definitely be there, ready to play her part, live on TV. But who does Kristin Chenoweth play on Hairspray Live!? She'll take on the role of Velma Von Tussle, who is the main villain of the story and mastermind antagonist behind trying to take down Tracy Turnblad and get her own daughter, Amber Von Tussle, as the main dancer on the Corny Collins Show, of which she is the producer.
Throughout the musical, Velma is the bad guy, so to speak, as she tries to prevent Tracy from expressing herself and showing her talent, while she discriminates against her for her weight. She even tries to seduce Tracy's father in front of her mother in an effort to take down Tracy. But when that doesn't work either, she resorts to framing her.
With the help of her equally awful daughter (in this case, played by Dove Cameron of Liv and Maddie fame), Velma has Tracy push a police officer, forcing her to run away and go into hiding, effectively getting her off the show and out of the way. See, I told you Velma was the villain of Hairspray Live!
In the musical and movie editions of the production, things vary slightly after this, but each time the Hairspray story is told, Velma Von Tussle is as evil as her comic book name would suggest, playing off the sweet and good-natured attitude of Tracy, who legitimately just wants to dance and have a good time. And who can really argue with those kinds of desires? So what if she also catches the eye of Link Larkin? Velma's daughter, Amber, would have never stood a chance anyway.
Chenoweth plays Velma on Hairspray Live!, but this won't be the first time she's played the villain or the mother villain of one of Dove Cameron's characters. In Descendants, Chenoweth played Maleficent, opposite to Cameron's Mal, who was the daughter of the epic queen of evil. So you can count on the chemistry already being there between the two, only this time, Chenoweth isn't the only bad girl.
Chenoweth is known as a movie, TV, and musical star, and in 2003 she starred as Glenda in the Broadway production of Wicked, which isn't the Wicked Witch-type she'll be portraying on Hairspray Live!, but it further proves that she is going to kill it on the live NBC special.