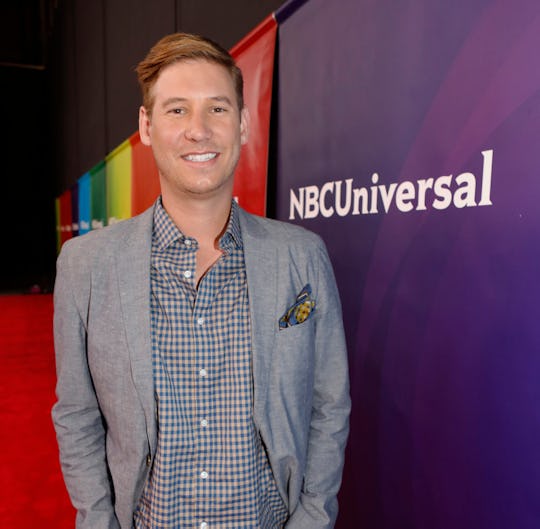 Evans Vestal Ward/NBCUniversal
Who Is This 'Southern Charm' Hottie Now Dating?
It's an often spoken and pretty universal rule in the world that you don't ever date your best friend's ex and that your ex never turns around and dates your best friend. Really, it's just common courtesy, but for Austen Kroll and Victoria Bolyard, Chelsea Meissner's former good friend, apparently the rules don't apply. Perhaps they're in place for a reason though because, as fans saw, the relationship was over soon after it started. So who is Austen dating now? The Southern Charm star isn't the best at relationships, but he might have already moved on. Of course, since there was plenty of drama and fighting between him and Victoria and, undoubtedly between Victoria and Chelsea, it's likely for the best.
There are next to no photos of Victoria on Austen's Instagram, so I don't think the pair are going to be making up anytime soon. Instead, he's been spending a lot of time with his other friends from the show, including his ex-girlfriend Chelsea and Madison LeCroy, with whom things might actually be a little more serious than strictly a platonic friendship. Austen has been posting photos of himself with Madison specifically and while neither have referred to the other in pet names or as a boyfriend or girlfriend, they might be testing the waters to see if they could work out.
Despite Victoria being Chelsea's friend, fans saw Victoria and Austen make the leap to a full-fledged relationship earlier this season and he even gushed about their romance to The Daily Dish. "She's kind of like the polar opposite of Chelsea," he said at the time. "Trying to get Chelsea out and about is like pulling teeth. And Victoria, she gets off work and she's like, 'Let's go to happy hour.' I'm like, 'Yes! What a breath of fresh air. Let's go do that. Let's go have fun together. Let's do all of the things.'"
Eventually, though, the shininess of a new and exciting relationship wore off and all of the troubles you can expect from dating your ex-girlfriend's friend came rearing their ugly head. I would say I told you so, but I'm pretty sure fans expected things to turn sour eventually.
As fans saw earlier this season on Southern Charm, things went from bad to worse when Victoria saw a photo on social media of Chelsea and Austen looking mighty comfortable with each other. The photo in question was of Chelsea holding onto Austen's arm and, according to Victoria, kissing his shoulder. Since they dated in the past, this was immediate cause for concern for Victoria and during the cast's trip to Hilton Head, Victoria called Austen to confront him about it. Instead of being contrite and explaining himself, though, Austen was having none of it.
"This can't happen," he told Victoria on the phone in the episode. "I think you are overreacting 100 percent. You've always had this jealousy… I'm not going to talk you off the ledge every single time that you have an insecure thought. Do you want this to end like this? Because you're jealous of her holding my arm because we're cold?"
The phone call ended with neither Victoria or Austen willing to back down or admit any wrongdoings on either part and at the tie, things were pretty much left up in the air. Now, it looks like Austen has grown closer to Madison and the two could very well be a thing.
It's not clear yet if Austen really is dating Madison or if they're just casual seeing each other, but they do seem awfully comfortable around each other in a romantic way. In a photo Austen posted on Instagram in February, he joked about having a campaign for himself for finding a partner on Match.com, so that could have been in jest or right around the time when eh and Madison realized that they wanted to try and take their friendship to the next level. Either way, things with Victoria are definitely over and it may be for the best anyway.