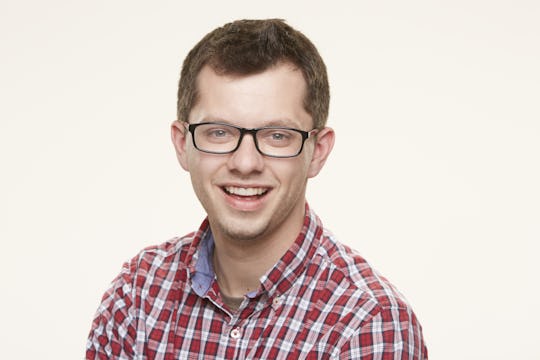 Sonja Flemming/CBS
Cameron Heard From 'Big Brother 19' Could Be The Next Big Winner
Get ready to meet a whole new group of houseguests! Big Brother 19 premieres this Wednesday, which means it's move-in day for the houseguests. One of the contestants moving in is Cameron Heard. So who is Cameron from Big Brother 19? This microbiologist could go all the way to the end.
Cameron is 24 years old and hails from Woodridge, Illinois, according to his Big Brother bio. He considers himself to be persistent, driven, and smart. His favorite activities include riding his bike, solving Rubik's cubes, playing online chess, snowboarding, and scuba diving. It sounds like he'll get along with his fellow houseguests Mark Jansen, who loves playing chess, and Cody Nickson, who can supposedly solve a Rubik's cube in less than a minute. Cameron also mentions wanting to try mountain biking in the future, but that'll probably have to wait until he's out of the Big Brother house.
Like most houseguests, Cameron says the most difficult part of living in the house will probably be having no connections to the outside world. He also fears he might get "bored to death" and go a little stir-crazy in the house. "It will feel like a prison," he adds.
Cameron's favorite past houseguest is Ian Terry, who won Big Brother 14. In fact, Cameron credits Ian for being the reason he began watching the show. "I had no idea what [Big Brother] was and my Mom told me to start watching BB14 because it's like Survivor in a house," he stated. "I instantly fell in love and wanted Ian to win." Cameron also seems to see a lot of himself in Ian, stating that: "I think I like him so much because he's a lot like me. He's nerdy and has giant love for the game; plus, he's smart and seems fun in real life."
As for Cameron's strategy, he plans on keeping things honest and gaining the trust of the other houseguests. "I'm going to be the hub of the wheel and everyone is going to revolve around me like spokes on a wheel," he explained in his bio. If he somehow ends up on the bottom, he'll talk to the Head-of-Household about reasons why he should stay and how it'll benefit both of their games. If that doesn't work, his back-up plan is to scare the HOH by claiming someone else is going after them. Sounds like a solid plan.
You can meet Cameron and the rest of the Big Brother 19 cast when the season premieres on CBS at 8 p.m. ET this Wednesday, June 28.