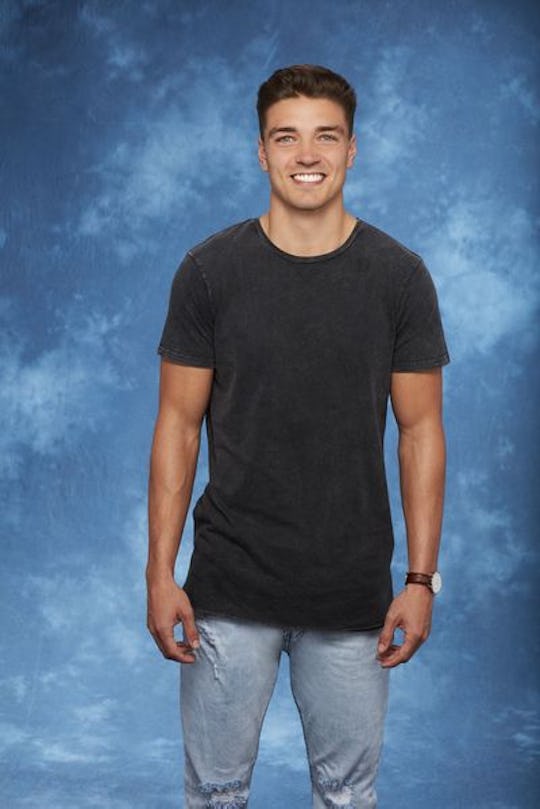 Craig Sjodin/ABC
Dean Made A Memorable Impression On 'Bachelorette' Fans
I don't know how producers picked the guys who appeared on the After the Final Rose special to announce Rachel as the next Bachelorette and put her on the spot in meeting some of her suitors, but most of them definitely stuck out. Especially Dean, whose comments were so cringe-worthy that it was hard to forget him. But for those who may be seeing him for the first time, it's totally OK to ask who Dean is on The Bachelorette, because the contestant definitely seems like he'll be a memorable one.
On the After the Final Rose special, Dean was among the few men who Rachel got to meet before her season even really officially began. And in their very first meeting, the startup recruiter from Los Angeles told Rachel, "I'm ready to go black and I'm never going to go back." I don't know if that was a line that was given to him by the producers so he could make a lasting impression on both Rachel and the audience, but it definitely stuck. But as Rachel laughed, she did say, "I love that," so at least she took it to be a harmless line, which is something.
On the season premiere of The Bachelorette, they addressed it right away (thank God) when Rachel asked him, "What clever line do you have for me this time?" And about that original line he gave her, she told him, "It was cute, but I love the confidence... People are either gonna love it or hate it. I loved it." But other than that line that makes you want to shake your head over and over, who is Dean from The Bachelorette?
According to his official Bachelorette bio, Dean has a tattoo of his late mom's initials and named her as the one person he would choose to have lunch with if he could, which is very sweet. But then, he gave his opinion on marriage, which really kind of conflicts with itself. Under the question about his views on marriage, Dean replied, "I think marriage is an institutionalized sham derived from religious beliefs. That said, when I get married, it's a life long commitment." Alright, then.
Dean did work hard to redeem himself on the season premiere though, taking Rachel out back to play with a table top sandbox while they got to know each other better. And the 26-year-old definitely leads an exciting life to offer to the new Bachelorette. Judging by all of the photos on his very active Instagram that will seriously give you wanderlust, he does a lot of traveling and isn't afraid to climb mountains in his spare time.
For the past two years, Dean has worked as a recruiter for StartupTAP, which provides recruiting help for startup companies in Southern California. Before that, he worked as a recruiter for a similar company and graduated from the University of Colorado Colorado Springs with a Bachelor of Science in Business Administration and Management.
He might be a little young as far as the contestants this season go, but he might also add some adventure and fun to Rachel's life as well, so the original comment aside, there's always a chance that Dean could make a legitimate comeback in the eyes of fans. And from Rachel's perspective, I think he's already on her radar in a good way.