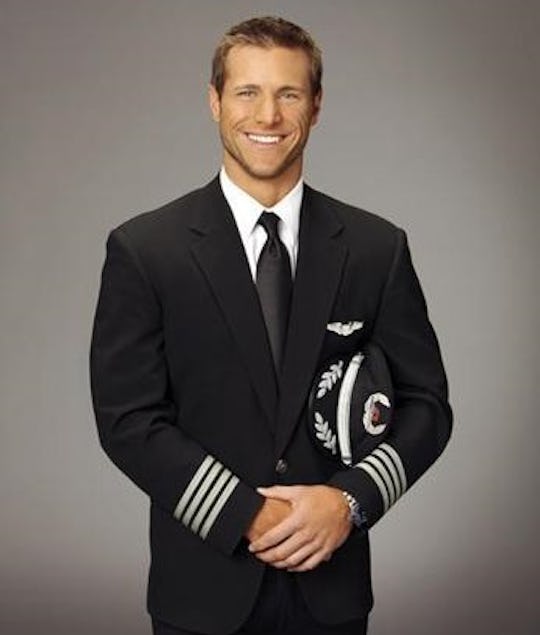 ABC
Who Is Jake Pavelka Dating Now? 'The Bachelor' Is Back On The Market
Remember when JoJo got her own Bachelorette season and just as she was about to start handing out roses, Jake Pavelka from The Bachelor showed up and crashed the party? Well, on Monday's season premiere of The Bachelorette that's how the contestants saw it. For JoJo, seeing a familiar face what exactly what she needed. Jake Pavelka and JoJo Fletcher have known each other for pretty much their entire lives, with their families knowing one another for 30 years. So while a lot of viewers were no doubt waiting for him to step up as a possible surprise contestant, Jake Pavelka was just stopping by on The Bachelorette. But if he's not competing on the show, you may be wondering, who is Jake Pavelka dating now?
After giving JoJo some sound advice on choosing who to give the many roses to, agreeing that she follow her heart and mind, he basically dipped out of the mansion again. But not before the guys were thrown into a tizzy, with one muttering, "What's he doing here?" and the others looking at each other with wide, deers-caught-in-headlights facial expressions. And that alone was worth seeing the former Bachelor again. It was (almost) enough to sober up the more drunk Bachelorette contestants. Almost.
Once it was clear that he wasn't there to steal JoJo away, he had fans wondering who Jake Pavelka is dating now. And as far as the world is currently concerned, Pavelka isn't dating anyone at all and is very much available to find love again with someone new. But since his Bachelor boat has sailed, and he isn't currently rumored to be dating any famous actresses, let's take a look at the public relationships he's had in the past.
Vienna Girardi
Jake Pavelka first stole our hearts as a contestant in Season 5 of The Bachelorette, where he was eventually eliminated but wouldn't be gone for long. He came back the following year in Season 14 of The Bachelor. In the season finale, Pavelka proposed to contestant Vienna Girardi and all was sunshine and rainbows and everything else associated with new and sweet love. Then, three months later, they broke up and that was pretty much that. Since then, Jake Pavelka didn't get another Bachelor or Bachelorette opportunity, but fans got to see him back in the mansion in Monday's season premiere of The Bachelorette.
Kristin Chenoweth
Jake and Kristin were rumored to be dating back in 2012 after they met at a Hallmark awards show and after several outings and secret dates, Pavelka admitted to being in a relationship with the Tony Award-winning actress. As with many Hollywood couplings though, their romance sort of fizzled and before they could even be totally public and "out", it was over.
Currently, there is no evidence and no rumors about who Jake Pavelka is dating, but in the mean time, we can take comfort in the fact that at the very least, he's the perfect brother from another mother (and father) to JoJo on The Bachelorette.