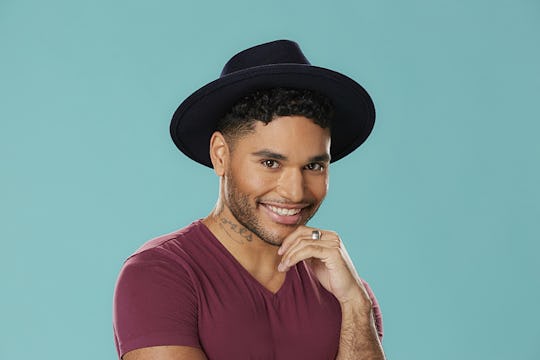 CBS
Who Is Jozea On 'Big Brother 18'? The Makeup Artist Already Has A Strategy To Win
Now that we know 12 of the cast members for Season 18 of Big Brother, the time has come to start putting together our brackets as we get to know the new houseguests. Yes, that means narrowing it down to those who will likely make it far and those who are going to be more entertainment than strategy. That won't be the case for Big Brother 18 cast member Jozea Flores, though, because he seems to be ready to manipulate his way through the house and straight to that $500,000 prize at the end of Season 18.
But that's the whole point, right? Not to make friends in the house, but to outwit 15 other people in order to win the game yourself. Jozea Flores (Jossie Flores, if you're interested in keeping up with his short-lived modeling career) currently lives in L.A. and notes that his method in making it in the Big Brother 18 competition is "To use my mind to get into other people's heads. I'll use my love and caring for the other houseguests to maneuver my way through this competition." That's not a bad strategy at all, but it gives you an idea of what Flores will do to win. Which is likely anything, as far as using his adorable face and smile goes. And don't knock it — a friendly face can help you go far in the world of Big Brother. Especially if you're a physically fit, self-described "creative strategist."
Although Jozea is currently heavily entrenched in the makeup artist business, he apparently spent some time modeling as early as a few years back, showing off the physique that is thanks in part to his love of yoga, hiking, and going to the gym. His modeling profile on Model Mayhem hasn't had much activity as of late, but the Jersey native can definitely work a camera. But as a "celebrity makeup artist", he's clearly paying the bills by making other people pretty these days. A taste of his work can be found on YouTube and he does seem to be the real deal. But that whole thing about using his love and caring abilities to get into his new roommates' heads on Big Brother 18 may work pretty well. You don't look at this guy's face and think, "He's out to get me."
Jozea has also said that he's going to "Pull out all the stops and all the tricks to win," whatever that means. But in Big Brother, it can mean building the right kinds of alliances and playing pretty much everyone — hard.