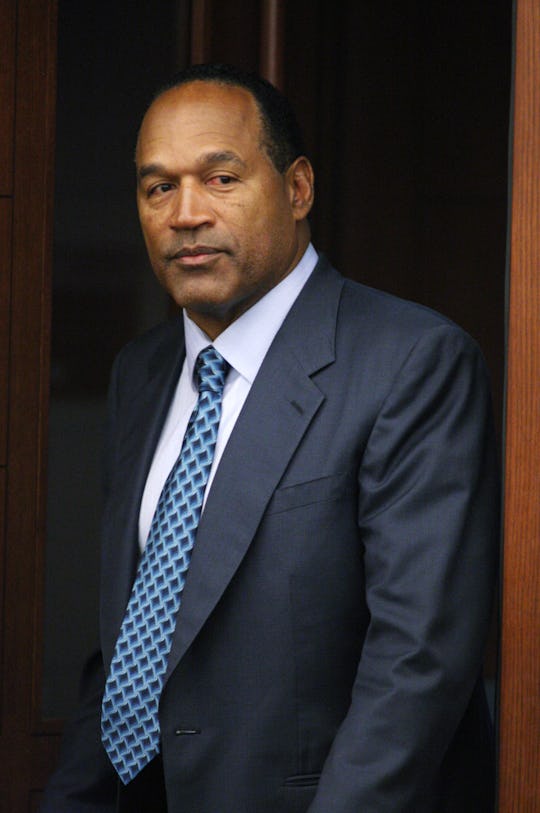 Pool/Getty Images News/Getty Images
Who Is Keith Zlomsowitch? He's Another Player In 'O.J.: Made In America'
By now, we're all plenty familiar with the O.J. Simpson case. You know the one — it was just documented in the FX series titled, American Crime Story: The People v. O.J. Simpson and is now being chronicled in ESPN's five-part documentary, O.J.: Made In America. Viewers have been given extra glimpses into the people who were in their lives then, such as Keith Zlomsowitch, playing pivotal roles. But who is Keith Zlomsowitch? More than two decades after the trial, there are aspects of Simpson's life with Nicole Brown Simpson that are coming out. Like her alleged relationship following her divorce from Simpson.
Zlomsowitch was not only a good friend to Brown, but supposedly became a sexual partner for a short time when Brown and Simpson were estranged. Although much of the O.J. Simpson trial focused on his alleged spousal abuse, it was Zlomsowitch who testified about his relationship with Brown and supported Simpson's rumored jealous behavior while on the stand. As Zlomsowitch was first a friend to Brown and owned a string of restaurants in Los Angeles, he would often see Simpson show up when the two would be meeting, and even revealed feeling intimidation from the former NFL player when he once approached Brown and Zlomsowitch as they were dining at a restaurant. While eating dinner with friends, Simpson reportedly appeared, pulled up a chair, and stared at everyone through the duration of the meal.
Things only got weirder as Zlomsowitch's relationship with Brown progressed. Although they only dated for about a month, according to Zlomsowitch, Simpson allegedly appeared to many of the places the couple would go together. And it all sort of came to a head, according to the New York Times, when the two went out one evening and later returned home to Brown's home and had sex. Zlomsowitch left afterward, but came back the following day to find her and the two children she shared with Simpson out by the pool. As he massaged her shoulders, Simpson showed up (big surprise) and allegedly ranted and raved about their inappropriate behavior in front of the kids. According to Zlomsowitch's testimony, Simpson wasn't shy about basically stalking the couple, saying, "I watched you last night. I can't believe you would do that in the house. I watched you. I saw everything you did."
When the 911 tapes were released during the Simpson trial in 1994, you could hear Simpson shouting in the background about Brown sleeping with someone named Keith on the living room couch of her townhouse, and judging by Zlomsowitch's testimony, he was likely the "Keith" in question. To give you an idea of Simpson's alleged temper, though, keep in mind that the 911 call entailing Simpson breaking in and demanding someone's phone number and ranting about Keith happened a good year after Brown even had any relations with him at all.
Not surprisingly, shortly after their encounter with Simpson by the pool, Brown and Zlomsowitch ended their romantic relationship but reportedly stayed in touch as friends. In fact, it was at one of Zlomsowitch's restaurants where Ron Goldman worked and where Brown met him. These days, Zlomsowitch flies pretty far under the radar, with a private Instagram and a Twitter account that mostly just boasts his travel exploits. And if you search for a Facebook profile for Zlomsowitch, it will reroute you to a Nicole Brown Simpson remembrance page, so at the very least, her former lover and friend seems to be solid in keeping her memory alive.