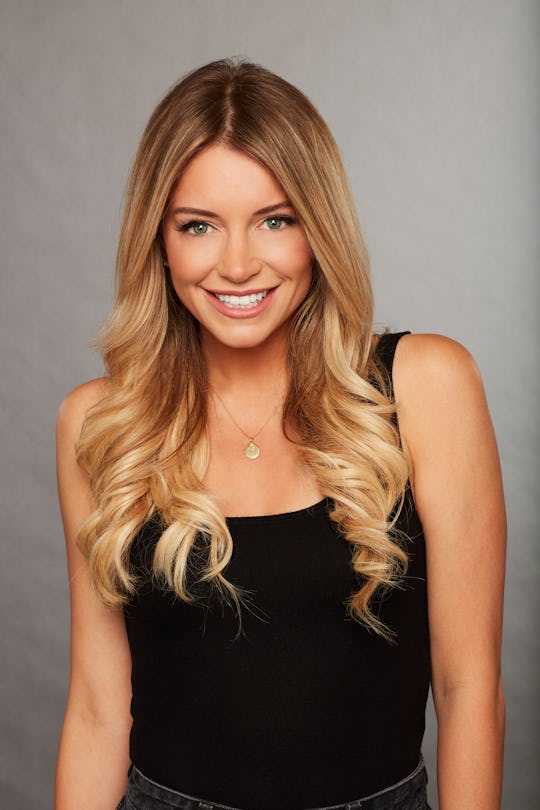 Craig Sjodin/ABC
Lauren S. May Just Be The Perfect Match For Arie On 'The Bachelor'
On a show like The Bachelor, it's easy to get lost in the fray. But this season, that's especially the case if you happen to be one of the many Laurens. Even so, I don't think that Lauren Schleyer will have a hard time catching Arie Luyendyk Jr.'s eye as the season goes on. But who is Lauren S. on The Bachelor? The contestant is a fan of the show, or at least it would seem that way, judging by her Twitter. Since The Bachelor Season 22 premiered, she's been quick to live tweet about the show with some hilarious commentary, and while I'm not sure if she was a fan of the reality series before or is only following it now because of her place as a contestant this season, she still seems totally into it.
With the dramatic and emotional scenes so far this season, can you really blame her? I'm almost too glued to the TV screen to keep an eye on my Bachelor fantasy league card. Almost. But other than apparently loving every moment of the season playing out on TV, Lauren S.'s job is listed as being a social media manager on her ABC bio. But to be more official, she's the senior manager of digital and social media at AT&T in the Dallas/Fort Worth area on LinkedIn.
She's been with the company for a few solid years now, so I'd say there's a little more to it than being handy with Instagram and SnapChat, especially since Lauren S. also owns her own home, which she actually worked on to renovate.
Back in 2014, she posted a photo of her renovated kitchen and announced that she'd purchased her own place, which may seem like a small blip on the radar of who Lauren S. is, but it also shows that The Bachelor contestant may be ready to settle down with Arie, if given the chance. She's also 31 years old, which makes her closer to Arie's age than some of the other women this season, and while age doesn't matter that much, it certainly can play a factor in relationships.
Like Arie, Lauren S. also has a dog who seems more like family to her, so once she gets the opportunity to really have a one-on-one talk with Arie, they can no doubt bond over their love of their respective pups. When Lauren S. posted a photo of her dog back in 2014, she mentioned that she adopted him six years prior, so he might be an older dog, but that just means that she's likely more attached to him and that's nothing short of adorable.
But just in case you weren't already sure that this Lauren might be your favorite Lauren of all, she said in her Bachelor bio that her favorite author is "J.K. Rowling because she invented Harry Potter. I'm a nerd." Same, girl, same. Overall, Lauren S. seems like she's going to be fun to be around this season, so it's only a matter of time until Arie realizes how great and down to earth she is.
Although Lauren S. has a busy career as a social media manager for AT&T, she seems to have no problem spending her free time with her parents (who are adorable, by the way) and her brother as well. I think I know someone else who values family (cough, Arie, cough). But seriously, Lauren S. and her family seem really tight knit and that's so important, especially if she makes it to hometown dates this season.
It's too soon to guess how far Lauren S. goes on The Bachelor this season or if she's even the last Lauren left standing, but regardless of how the show ends this season, she clearly had enough fun filming it to be able to joke about it now. And that's just part of the charm that Lauren S. brings to the table.
Check out Romper's new video series, Romper's Doula Diaries:
Watch full episodes of Romper's Doula Diaries on Facebook Watch.